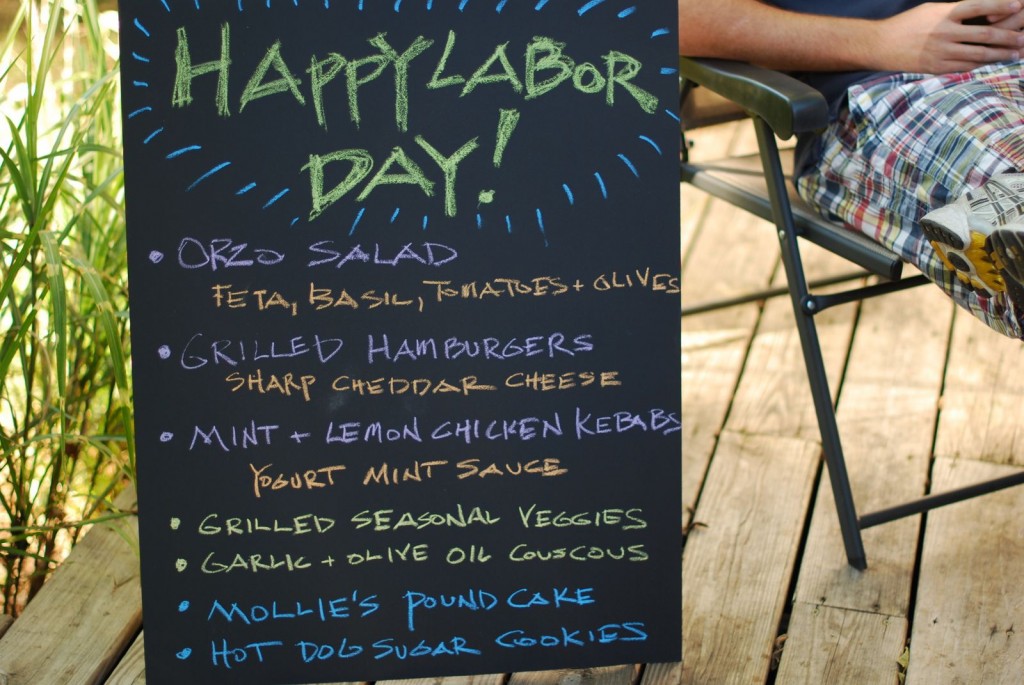 we entertain at home quite a bit + recently i found myself wishing that i had chalkboard menus as i repeated for the tenth time, 'oh, those cheeses? it's parmesan on the left, gouda in the middle, manchego on the right…' i had seen chalkboard paint at stores but hadn't tried it yet, + a couple of days before our last party, decided to try my hand at making chalkboard menus.
i headed out to pick up supplies – i got a 2×4 of 1/8" thick hardboard (high density fiberboard) for $5, a can of chalkboard paint for $10, + a small cutting board for $6. also, if you don't already have them at home, pick up tray liners + a small foam roller, which will add about $8 to the total.
we used a radial power saw to cut the 2×4 into three separate menus – 2 small ones (12" x 15") + 1 large one (24" x  33"). i scrubbed the items to be painted, allowed them to air-dry, then applied the first coat of paint. after 4 hours, i applied a second coat, + per the paint instructions, waited 72 hours before writing on the boards.
i debuted them at our labor day party, using a small menu for the drink list, the large menu to describe the food, + the cutting board to identify the cheeses. the one extra small chalkboard went to the kids at the party, along with oversized kid-friendly chalk, to entertain them while the adults chatted, ate + drank.
this was a great do-it-yourself project + absolutely worth the $25 it cost, as these chalkboards can be used over + over again. i highly recommend this project if you're someone who entertains a lot at home!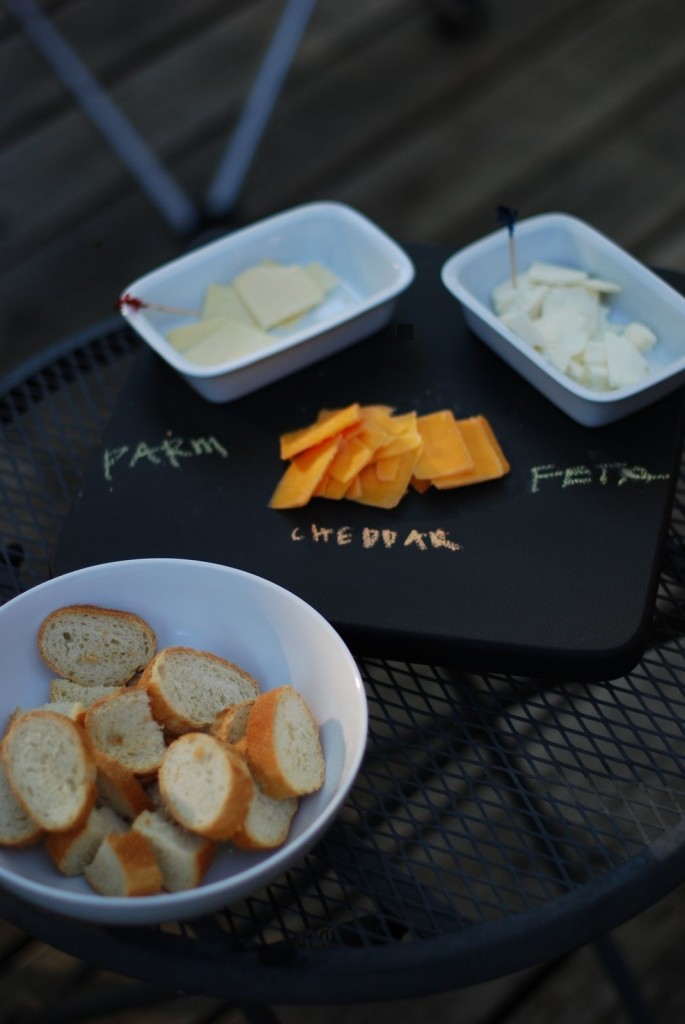 *thank you to my great friend mollie for taking these wonderful pictures (+ bringing insanely delicious sweets to the party!)