it's friday! + you know what's good on a friday? a decadent dessert cocktail, that's what. today's recipe is for chocolate raspberry martinis, one of my favorite dessert cocktails. dessert cocktails are typically served post-dinner, either in lieu of, or alongside, dessert. however, after a big meal, i find that these can be a bit much.
instead, i prefer to feature them at a simple cocktail party. for accompanying food, try assorted local cheeses with fresh fruit, an antipasto platter, + a variety of small sweets. for drinks, red wine, white wine, + these chocolate martinis are perfect. this makes for a surprisingly quick, chic cocktail party that doesn't require hours of preparation. side note: if serving these at a party with a larger number of people, you may want to present them in old-fashioned glasses (as i do below) rather than martini glasses – they still present beautifully + aren't as likely to tip over.
whether you have these post-dinner, at a cocktail party, or for breakfast (hey, i don't judge), i know you'll love 'em. have a great weekend everyone, + cheers!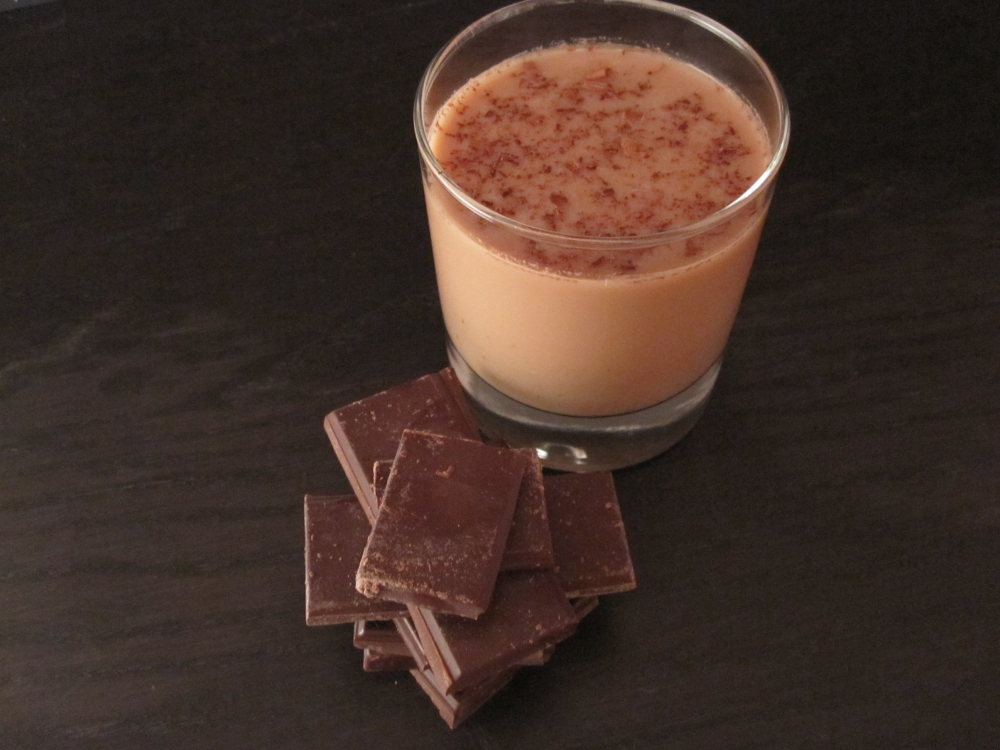 chocolate raspberry martini

makes two cocktails, adjust recipe as needed for more, adapted from a recipe by ted allen

ingredients

1 oz. raspberry liqueur (such as chambord)
1 oz. vodka
1 oz. chocolate liqueur (such as godiva)
1/2 oz. heavy cream
for garnish: chocolate shavings or fresh raspberries

directions

in a cocktail shaker, combine the raspberry liqueur, vodka, chocolate liqueur, cream, + ice. shake well + strain into a chilled martini glass or chilled old-fashioned glass.

garnish with chocolate shavings or fresh raspberries.

print this recipe