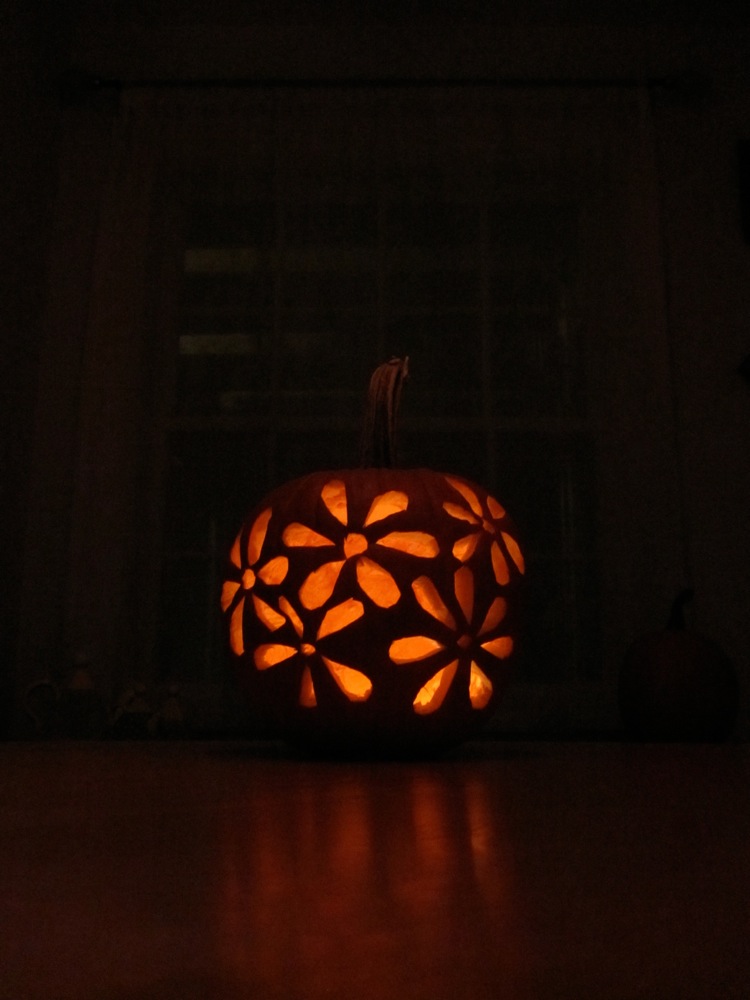 as halloween approaches, one of my favorite activities is the annual carving of the pumpkins.  while i like the traditional jack-o-lantern look, i wanted to try something different this year that better showcases my style.  i had seen some ideas online for carving pumpkins with floral designs + knew that would be perfect for me, with its chic upbeat look.
i couldn't be more pleased with how this pumpkin turned out! it's decidedly feminine, but without being too girly, + has (in my humble opinion) an effortlessly elegant appearance. i didn't use any fancy carving tools – just hand sketched the design onto the pumpkin in pencil, then used kitchen knives for the actual carving. surprisingly, it didn't take too long, maybe about 30 minutes.
if you haven't carved up a pumpkin for halloween yet, i recommend giving this cheery floral design a try! it would work great illuminated outside to greet the trick-or-treaters, or also wonderfully as a halloween party centerpiece. i'd love to see your pictures if you try your hand at this design.