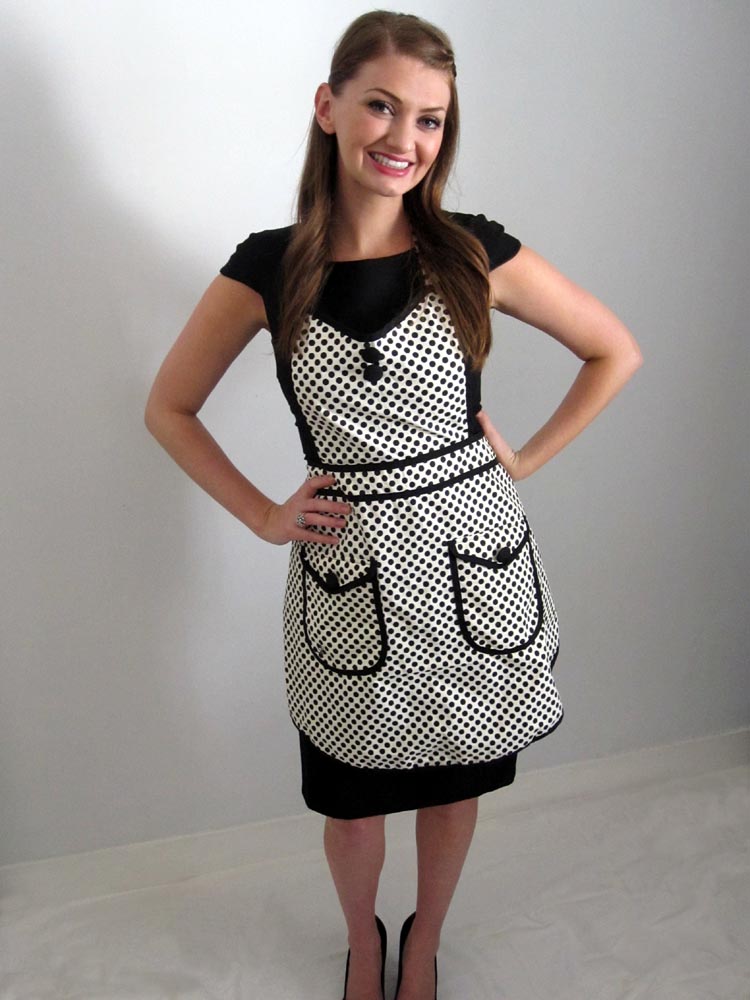 when i started planning this blog, one of the first things i wanted to do was get myself some new aprons. it's more fun for me to cook, craft + entertain if i feel like i look good while i'm doing it + frankly, my old, frumpy (+ i'm pretty sure, men's) apron was not cutting the mustard.
i searched online for something with a sassy vintage look, + was thrilled when i stumbled across the jessie steele website. their hostess aprons had exactly the vibe i wanted, + at about $30 each, are certainly affordable (you can also find them on ebay for a bit cheaper). i was torn between two – the bib audrey deco dot apron, with its charming 50s housewife look, + the marilyn black antique lace apron (currently only available in pink), which converts to a snazzy half apron. so i did the smart thing + got 'em both!
these suckers are worth every penny, with their high-quality material + surprising durability. they have stood up boldly to being splattered with everything from marinara sauce to sticky simple syrup, + have come out of it looking fabulous. most importantly, they fit amazingly well + make me feel effortlessly chic while slaving over a hot stove (or cold glass of wine).