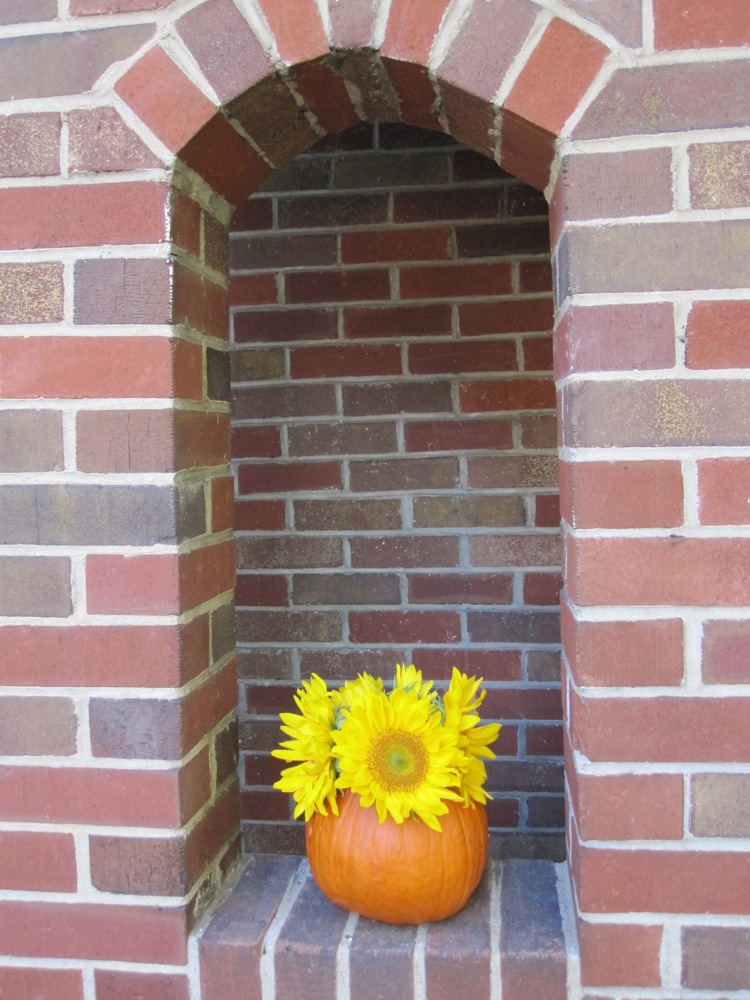 during this time of year, pumpkins are everywhere from our food to our decor. they're showing up in pies, soups, muffins, + lattes, as well as on our doorsteps as jack-o-lanterns + on our tables as centerpieces. this craft is quick + easy to make, + returns such lovely results. my version of this is currently outside, greeting guests alongside a 'welcome autumn' message on a homemade chalkboard. alternately, it could easily move indoors to serve as a centerpiece for a dinner or fall/halloween party.
start by picking out a pumpkin – i selected a medium-sized one, but you could go larger or smaller depending on what size vase you are wanting. using a knife or pumpkin-carving tool, cut off the 'lid' of the pumpkin, then scoop out + discard the pulp/seeds from the inside of the pumpkin.
put an appropriately-sized glass / jar inside the pumpkin + fill with water. a small canning jar was the perfect size for my pumpkin. cut your flowers to the desired height + arrange in them in jar/glass of water inside the pumpkin. voila! easy + beautiful.