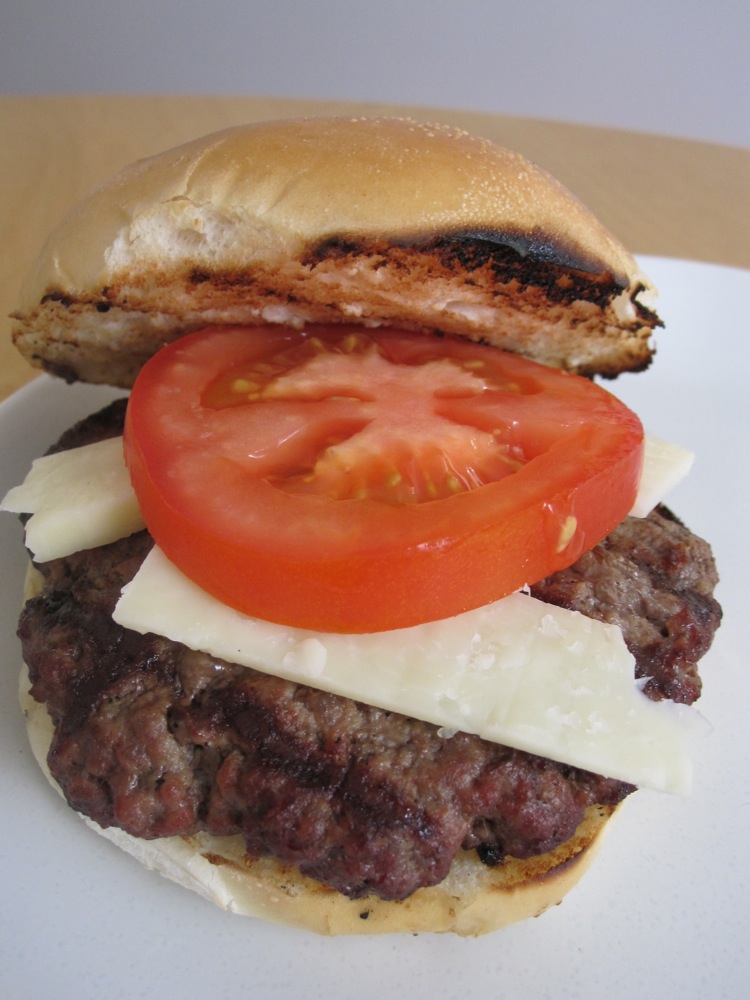 smoked salts + spices are popping up everywhere – on menus, in gourmet magazines, on cooking shows – so i was incredibly pleased when smokehouse salt offered to send me four of their smoked spices – hickory smoked sea salt, hickory smoked jalapeno, hickory smoked onion + pecan smoked hawaiian sugar.
initially i was going to use these on a braised meat, such as a short rib or brisket, but as it was 80+ degrees this past weekend, i knew i needed something a bit lighter. bingo! smoked spice burgers on the grill.
we grabbed a pound of ground beef (80% lean – arguably the best for at-home grilling) + divided it into three 1/3 pound burgers. one was blended with smoked onion, one with smoked jalapeno, + one with both. all were dusted generously with hickory smoked sea salt + fresh black pepper, + grilled to medium.
as the spicy-food lover of the household, i opted for the smoked jalapeno/onion burger, topped it with sartori reserve 'bellavitano' cheese, a slice of fresh tomato + a touch of sriracha sauce. the verdict? these smoked spices are seriously tasty. the marriage of the smoked jalapeno + sriracha sauce was heaven. if i'd change anything in the future, i'd amp up the amount of smoked spices in the burgers – they can handle it. (i think 1 teaspoon of smoked spice per burger would be perfect).
what happened to the pecan smoked hawaiian sugar, you ask? i was planning on creating some sort of chocolate chipotle popsicles with it, but the weather was so nice that i couldn't stay inside + cook or blog any longer. i had to get out + enjoy the sun! look for the recipe sometime next week.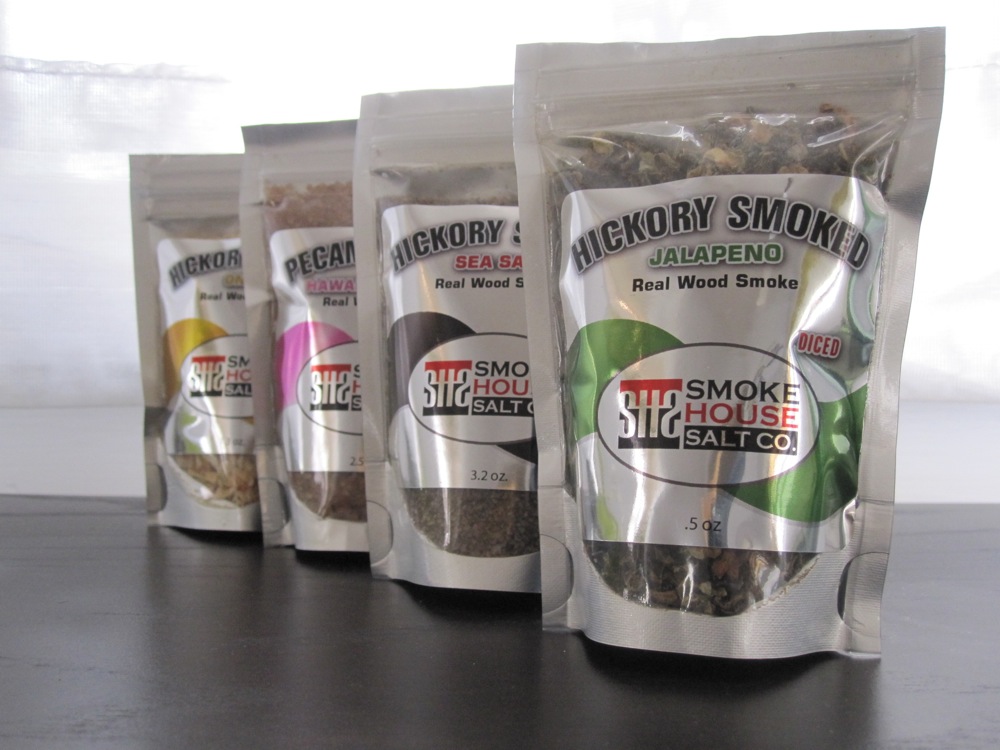 now for the good stuff – the giveaway! smokehouse salt has kindly offered the same four smoked spices sample pack to one lucky fearless homemaker reader. to enter the giveaway:
1. mandatory entry: leave a comment below telling me which of the four smoked spices you are most excited about trying.
2. additional entry: tweet about this giveaway + include @amy_donovan so i'm able to see it. come back here + leave an additional comment letting me know you tweeted about it.
the contest will end on friday, october 22, 2010 at 5 PM CST. the winner will be selected randomly + announced on monday morning. winner will be emailed + has 48 hours to respond. if there is no response after 48 hours, another winner will be selected. contest open to residents of the U.S. only.
disclosure: i received a sample of smokehouse salt spices to facilitate my review. my review + opinions are solely my own, because that's how the fearless homemaker rolls.