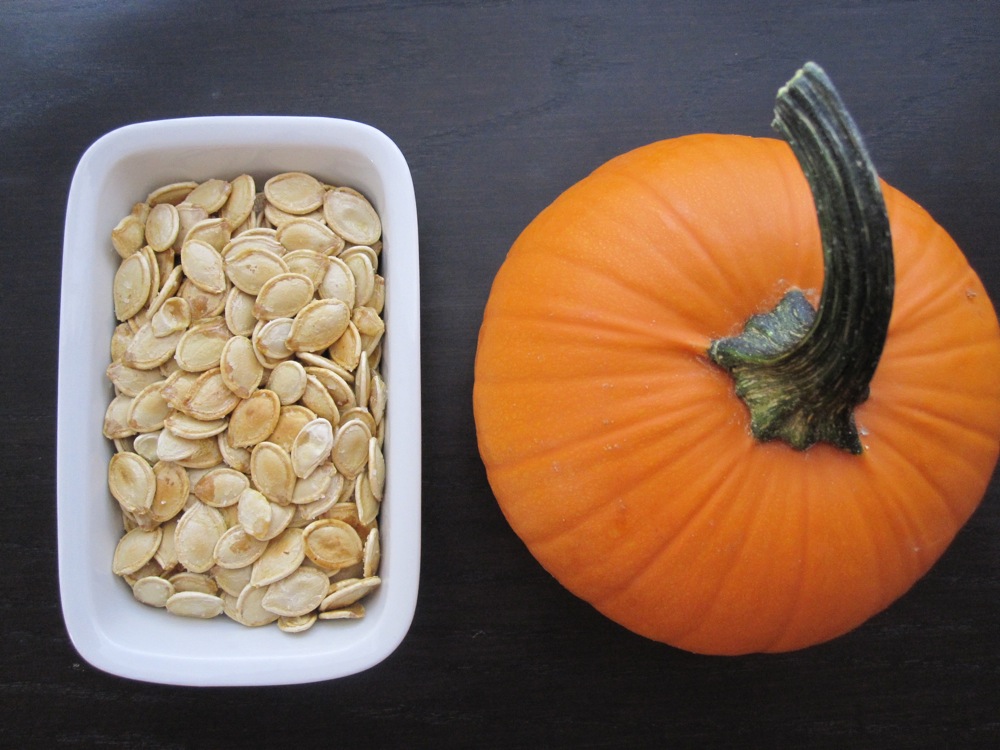 with all this pumpkin-carving i've been doing, i have lots of pumpkin seeds hanging around. rather than throw 'em out, why not roast them or toast them for an tasty, easy, seasonal snack?
there are two traditional methods for cooking pumpkin seeds – oven roasting, which takes about 30-45 minutes, + skillet toasting, which takes less than ten minutes. i prefer skillet toasting, as it is significantly quicker, it's easier to monitor the doneness of the seeds, + i think it retains the moisture of the seeds better.
to glam up the pumpkin seeds, i used white truffle oil in addition to extra virgin olive oil. for those who haven't tried white truffle oil, it has a flavor that is both delicate + earthy – it adds a wonderful depth to dishes + in my opinion, is worth investing in. i got my truffle oil from gourmet delights, but you can also try dean + deluca or sur la table, who sometimes carry it.
not to toot my own horn, but these are easily the best pumpkin seeds i have ever had. the white truffle oil definitely dresses them up a bit + adds an interesting dimension to them. if you have some pumpkin seeds laying around, absolutely give this recipe a try – you will not be disappointed!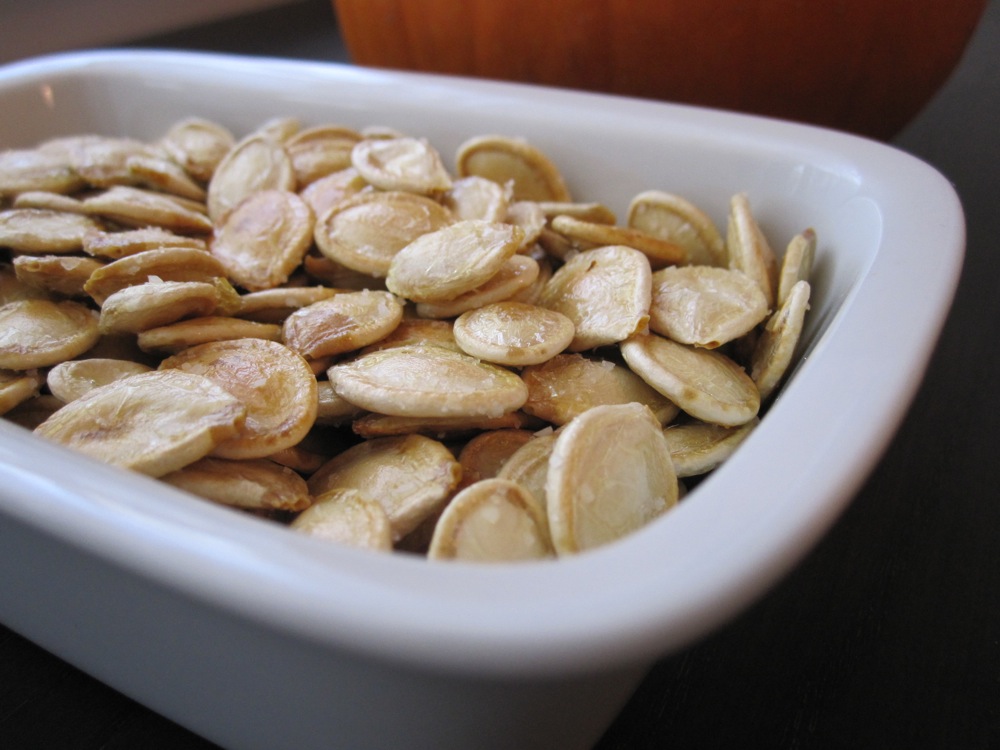 toasted truffled pumpkin seeds

ingredients

1 cup pumpkin seeds, cleaned, rinsed, patted dry
1 teaspoon extra virgin olive oil
2 teaspoons white truffle oil
1/8 teaspoon kosher salt

directions

combine the two types of oil in a pan or skillet over medium heat. once the oil is hot, add the pumpkin seeds. toast for 5-8 minutes, stirring frequently, until the seeds are lightly browned.

transfer seeds to a paper towel-lined plate, which removes any excess oil. allow the seeds to cool for a few minutes, toss with kosher salt, + serve at room temperature or slightly warm.

the pumpkin seeds will keep for about a week in an airtight container.

print this recipe