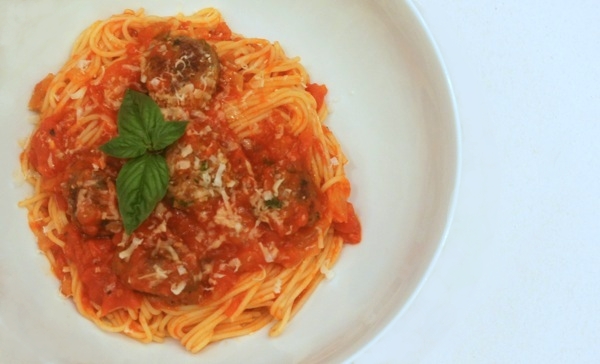 today is a very important day. yes, it's all saints day + yes, it begins the dia de los muertos celebration, but more importantly, it's my honey's birthday. i won't bore you with too much lovey doveyness, but i would like to take advantage of this day + give a holler to the man behind the fearless homemaker.
thanks, honey, for patiently nodding when i talk about the importance of eating healthy, + not pointing out my hypocrisy when i sit down to a dinner of ramen noodles, pickles, + two martinis.
thanks to you (+ your dad) for teaching me how to fish, now one of my favorite pastimes. double thank you for not making me bait the hook myself, because that gives me the heebie jeebies.
thanks for graciously eating that really horrible beef stroganoff i made, even though it tasted like papier mache + for making me laugh by saying, 'it's just like hamburger helper. except it took ten times as long to make + cost ten times as much. at least it's all natural!'
in short, thanks for being a whole lot of awesome + making me smile. happy birthday!
in honor of honey's birthday, today's recipe is one of his favorites – meatballs with parmesan + parsley. these are delicious served with fresh pasta + marinara, or on a toasted baguette with provolone cheese. they are similarly tasty fresh out of the pan as a snack, which is convenient because you cannot cook these without becoming ravenously hungry.  try 'em – they're perfection!
not surprisingly, this meatball photoshoot caught the eye of an interested hopeful participant.
meatballs with parmesan + parsley

makes about 4 dozen meatballs, adapted from bon appetit

ingredients

4 large eggs
1/2 cup fresh french breadcrumbs
6 tablespoons grated parmesan cheese
3 tablespoons olive oil
1/4 cup chopped fresh parsley
3 large garlic cloves, minced
2 teaspoons salt
1 teaspoon ground black pepper
2 pounds lean ground beef

directions

stir eggs, breadcrumbs, parmesan cheese, 3 tablespoons olive oil, parsley, garlic, 2 teaspoons salt + pepper in large bowl to blend. add ground beef + mix thoroughly. form mixture into 1 1/2-inch diameter meatballs.

pour enough oil into heavy large skillet to coat bottom; heat to medium-low. working in batches, add meatballs + fry until browned / cooked through, turning frequently + adding more oil as needed, about 15 minutes per batch. transfer to plate.

print this recipe