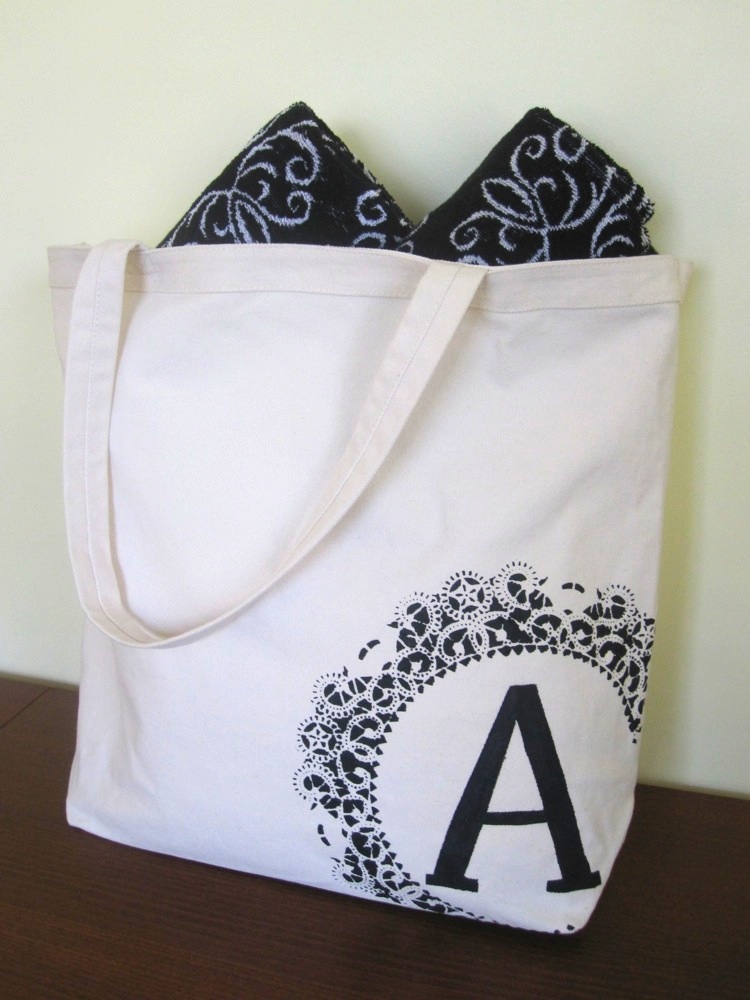 some of you know that we spent thanksgiving week in lovely seaside, florida, where we had perfect weather, sunny skies, gorgeous sunsets, + fantastic food + wine. i had been wanting to make myself a monogrammed tote (based on an idea from woman's day) + this trip to the beach was the perfect excuse for it.
i am so pleased with how this turned out. i think it's so chic + charming, + it made me feel a bit more fashionable when hauling things down the beach. it is the perfect size for two oversized beach towels, sunscreen, + some beach reads, + it also perfectly fit the fixings for our beachside champagne brunch one morning. give this a try – it would be a wonderful gift for a mother, sister, or friend this upcoming holiday season!
monogrammed tote bag

supplies

tote bag
doily (i used a 12" wilton's round doily from michael's)
spray adhesive
fabric paint (you can choose any color, though i used black)

directions

spray back of doily with spray adhesive + press on to bag in the lower right corner (or wherever you like). i only sprayed the adhesive in the middle/center part of the doily, not the detailed edges, + that was sufficient to secure it. using fabric paint, paint over the doily holes, then remove doily before paint dries.

once paint has completely dried, paint initial in the center of the doily design. you can use a stencil, or freehand it. i find freehanding a bit easier than using a stencil, so that's what i opted for, but either technique should work. once the monogram has dried, iron over the design to set it (or follow the setting instructions provided on the fabric paint).