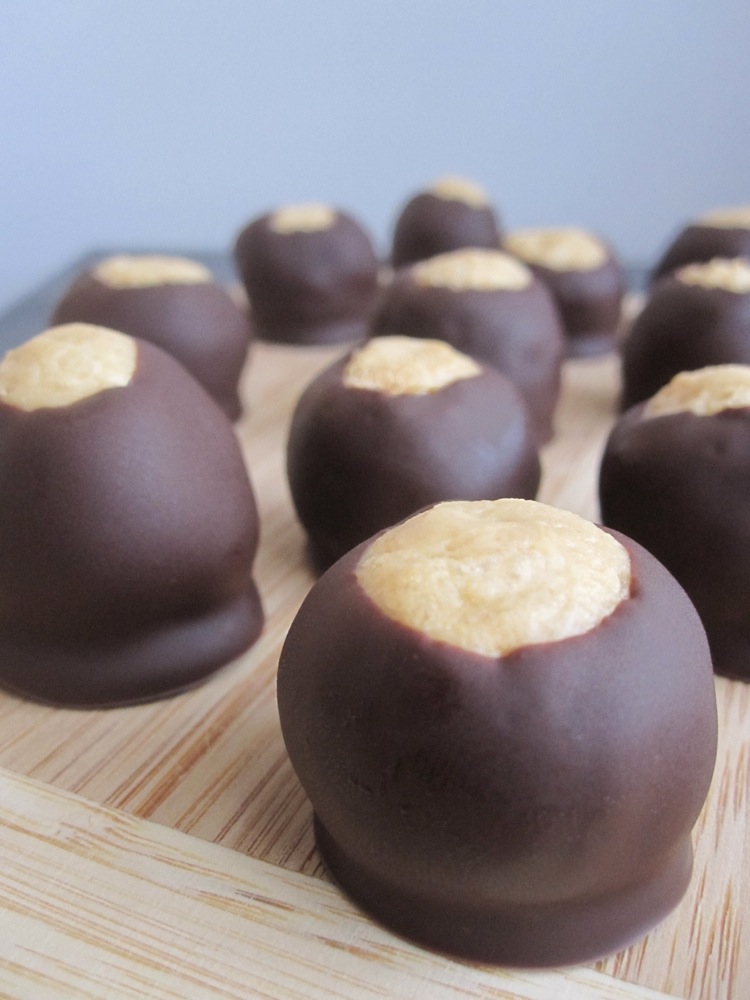 buckeyes differ from traditional chocolate-dipped peanut butter balls in that a bit of the peanut butter center is left undipped, so the candy resembles the buckeye tree nut. while i love buckeyes, sometimes i find them a bit heavy, so i altered the recipe to add rice krispies to the peanut butter center. this way, instead of a peanut butter fudge-like center, you have a lighter crispy peanut butter center instead.
i used a toothpick to dip these in the melted chocolate – if you're bothered by the tiny hole this leaves in the top of the buckeye, add a bit of softened peanut butter to fill it. these are a wonderful dessert for parties + super quick to make – they took less than 15 minutes to put together + about an hour for the chocolate to harden. if you're still looking for ideas for thanksgiving, these might be perfect for you!
note: mini muffin cups are the perfect size for buckeyes + make for a chic, neat presentation of them.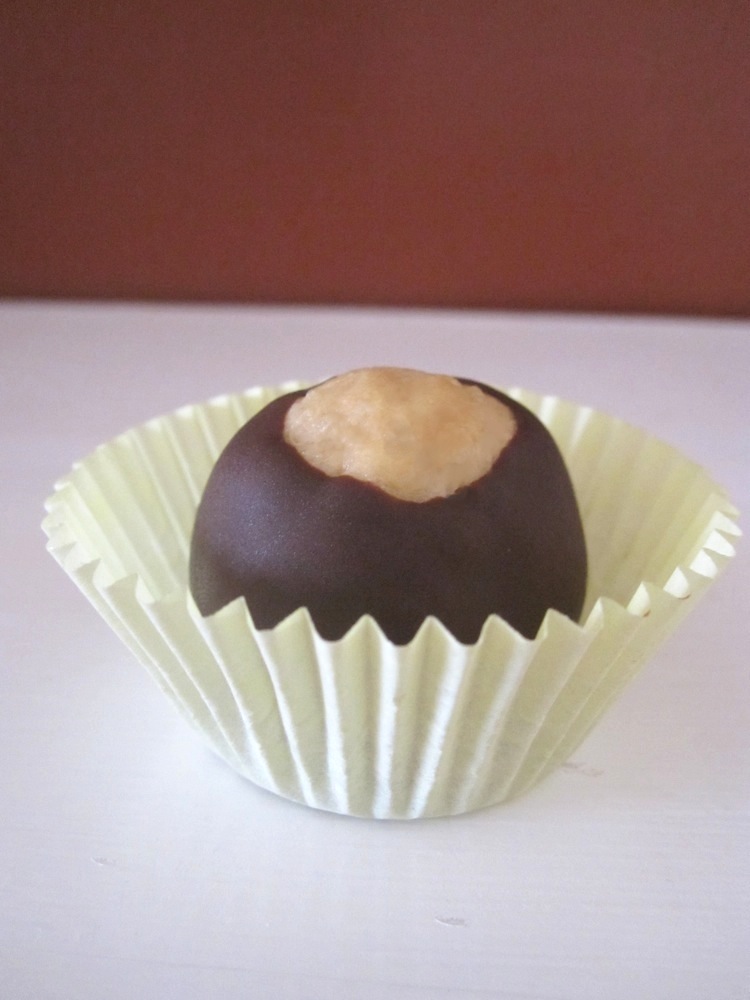 buckeyes

makes 3 dozen buckeyes, adapated from yankee magazine

ingredients

1 cup confectioners' sugar
1/4 cup unsalted butter, softened
1/2 cup plus 2 tablespoons creamy peanut butter
3/4 cup rice krispies cereal
8 ounces semi-sweet chocolate

directions

mix first four ingredients in a large bowl until well-blended, then roll into small balls, about 1" tall (or larger if you prefer).

melt chocolate in the top of a double boiler. dip balls into chocolate, then place on foil + refrigerate to harden.

print this recipe