years ago, before yours truly came into his life, honey was a bachelor. he did lots of typical bachelor things, like watch endless amounts of football (which he still does) + eat frozen burritos for dinner (which, thankfully, he has abandoned). but most importantly, this was his christmas tree: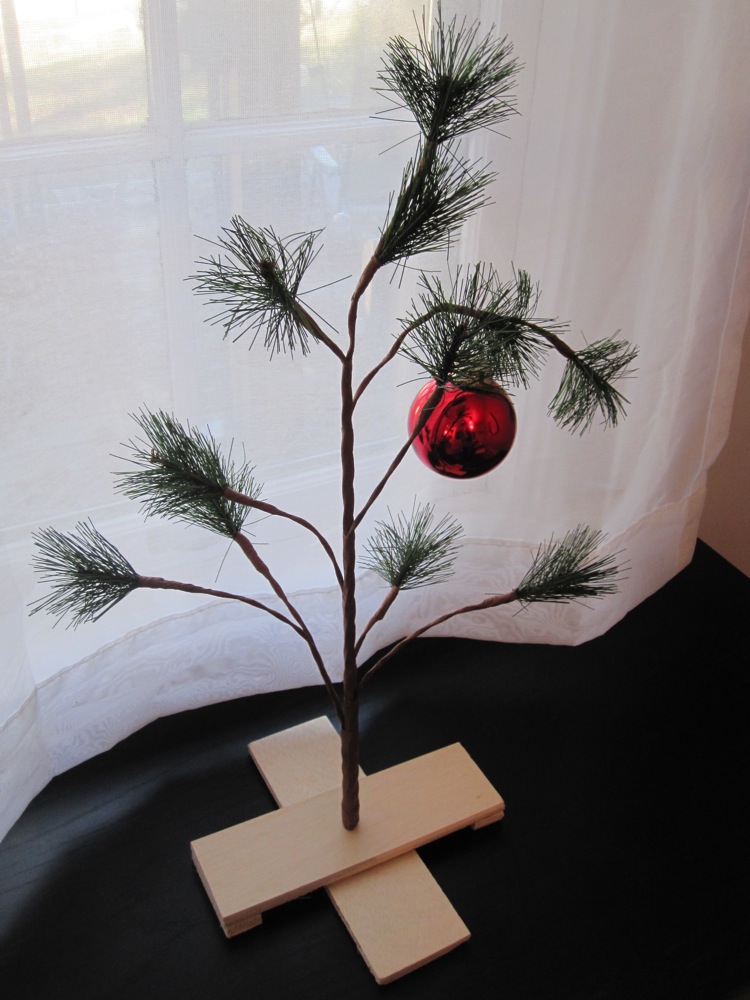 yes, this charlie brown tree was the only holiday decoration that decked his halls (until his mom took pity on him + brought over some festive decorations). fast forward a few years, not long after honey + i met.  i come home to my apartment one day after work + discover a package on my doorstep. what could it be? i open it + find that someone has anonymously sent me my very own charlie brown christmas tree. hmm, i wonder who could've done that?
fast forward a few more years. i no longer live in that one-bedroom apartment, + honey no longer dines on burritos fresh out of the microwave. we have a lovely home together + decorate a beautiful, fresh christmas tree each holiday season. but every year, we also bring out our charlie brown trees + put them in a place of honor, so they can remind us how very far we've come, both individually + together.