i saw these gorgeous + charming garnet hill christmas stockings last year + absolutely loved them. however, i wanted to get two, + at almost $50 each, that was just too pricey for my liking. so, i did what i usually do – figured out a way to recreate them myself at home!
i decided to make two stockings, one with a partridge-in-a-pear-tree theme + the other with a christmas tree design. i went to michael's to pick up felt in lots of different colors, as well as embroidery thread + regular thread for sewing. basically, i just free-handed all of the shapes, although you could definitely make yourself a pattern if you aren't so confident in your freehand cutting skills.
i am incredibly pleased with how they turned out – i think they're sweetly homemade-looking without being too homemade-looking (i have learned that there's a fine line between the two). i plan to make two more to fill up the ol' mantle a bit more – if you have any design suggestions, send them my way!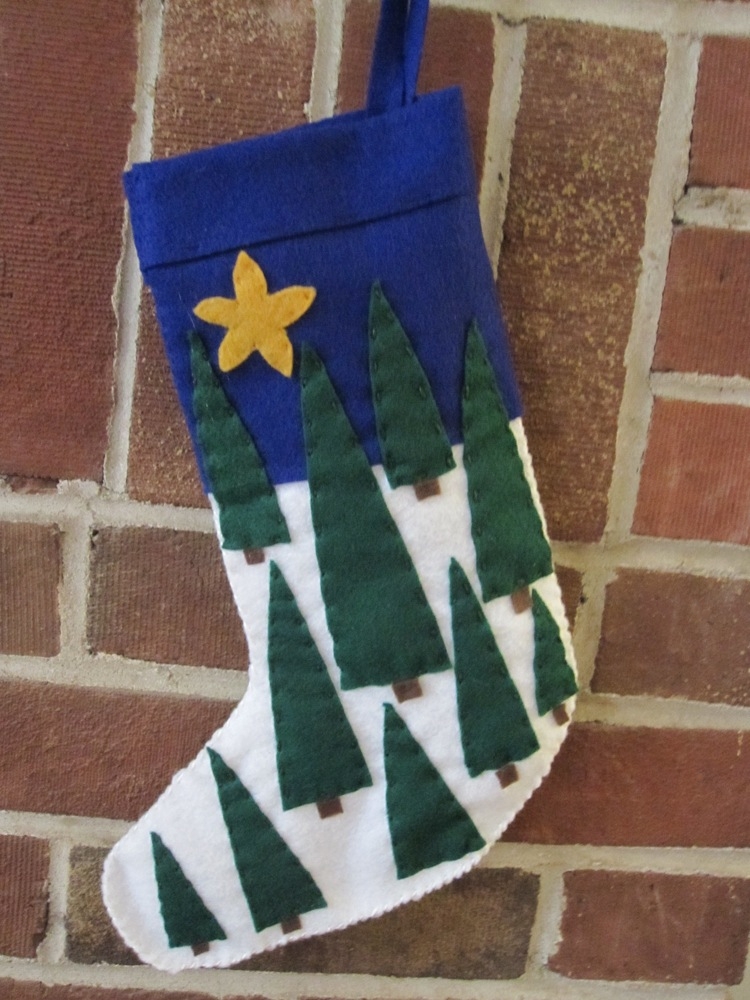 yes, i forgot a trunk on one of the trees. i left it that way because i think it gives the stocking character. =)