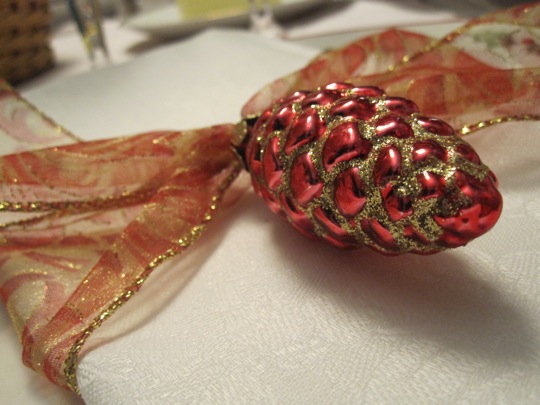 christmas this year? it was fantastic.  we got up + popped open a bottle of sparkling wine.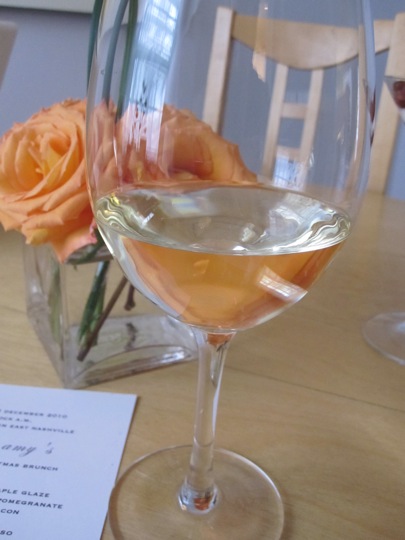 honey cracked open a pomegranate (like a ninja), + we paired the seeds with greek yogurt + honey.
we made sure to make enough cinnamon rolls to share with friends + family.
then we sat down + ate our fabulous little brunch.
skylar really wanted some bacon.
when we were done eating, we sat by the tree + opened up our christmas gifts. we got really fabulous presents this year (thanks to honey, my parents, + honey's family for some seriously amazing things!)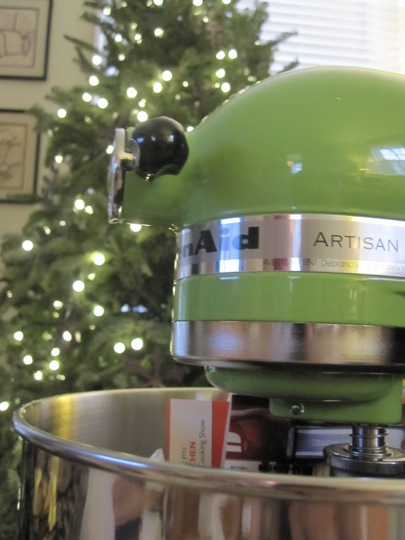 after relaxing at home for a few hours, we got dressed up + headed to dinner with honey's family. the delicious meal was roasted pork, baked apples, wild rice with mushrooms, brussels sprouts with pancetta, cauliflower with cheddar, sweet potatoes with shallots, + wine. lots + lots of red wine.
i hope you had a wonderful christmas full of great food, fun presents (even skylar got a few gifts, like monsieur penguin below), + most importantly, priceless family, friends, + memories. i know we did!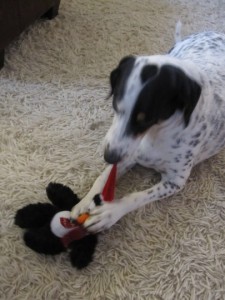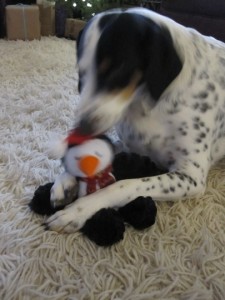 also, happy birthday to my fabulous mom! even though we didn't spend christmas with my parents, we luckily saw them just a few weeks ago + did some giggly/merry video chatting over the weekend. have a great day, mom!