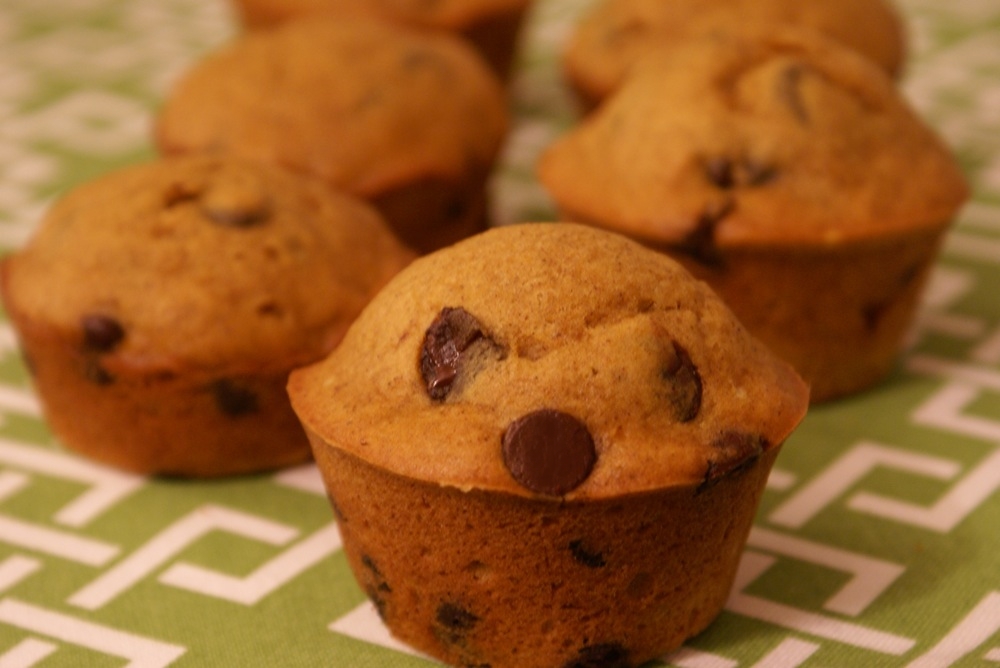 i had a so-so day yesterday. not a horrible day (in fact, lots of great things are going on) but a few things weren't going my way, + i was in a grumpus mood. after devoting a few minutes to a pity party, i knew there were two things that would improve my mood: homemade muffins + wine.
i hopped into the car to get the fixins for the muffins (although my driver's side door was frozen shut, so i had to enter through the passenger door, both when i got in at home AND when i left the grocery store – embarrassing!), + was soon back home, ingredients + a glass of wine in hand.
i made the muffins. i drank the wine. i ate some muffins. they were delicious!  better than delicious, they were fabulous. my mood? improved! my belly? full! so, in short, make these muffins + drink some wine when you're having a bad(ish) day + you'll feel lots better. i know i did!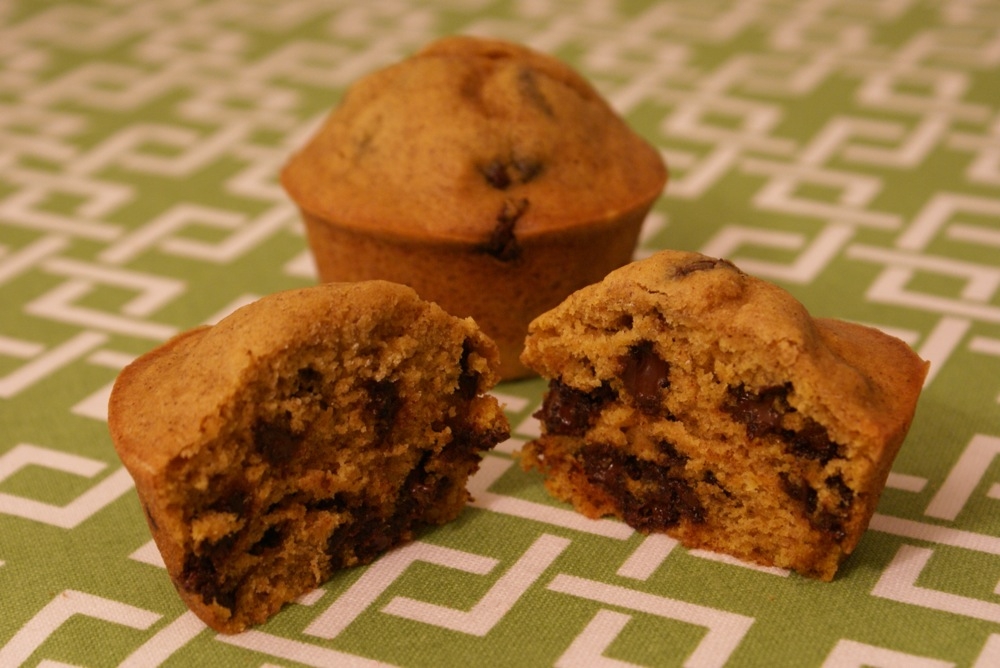 pumpkin chocolate chip muffins

makes a dozen muffins, adapted from the life of meg

ingredients

3/4 cup white sugar
1/4 cup vegetable oil
2 eggs
3/4 cup canned pumpkin
1/4 cup water
1 1/2 cups all-purpose flour
3/4 teaspoon baking powder
1/2 teaspoon baking soda
1 teaspoon pumpkin pie spice
1 teaspoon ground cinnamon
1/4 teaspoon salt
1 cup semisweet chocolate chips

directions

preheat the oven to 350 degrees. grease muffin pan or use muffin liners.

mix sugar, oil, eggs. add pumpkin + water. in separate bowl mix together the flour, baking soda, baking powder, spices + salt.

add wet mixture + stir in chocolate chips.

fill muffin cups 2/3 full with batter + bake for about 20 minutes, or until a toothpick inserted into the muffin comes out clean.

print this recipe