this past saturday, the nashville food bloggers went on our first field trip. first, we met up at 7:30 AM (early, but worth it) + piled into a giant van. then, we made the 90-minute drive up to kenny's farmhouse cheese in austin, kentucky – a gorgeous drive featuring rolling hills, pretty farmland, + grazing cows.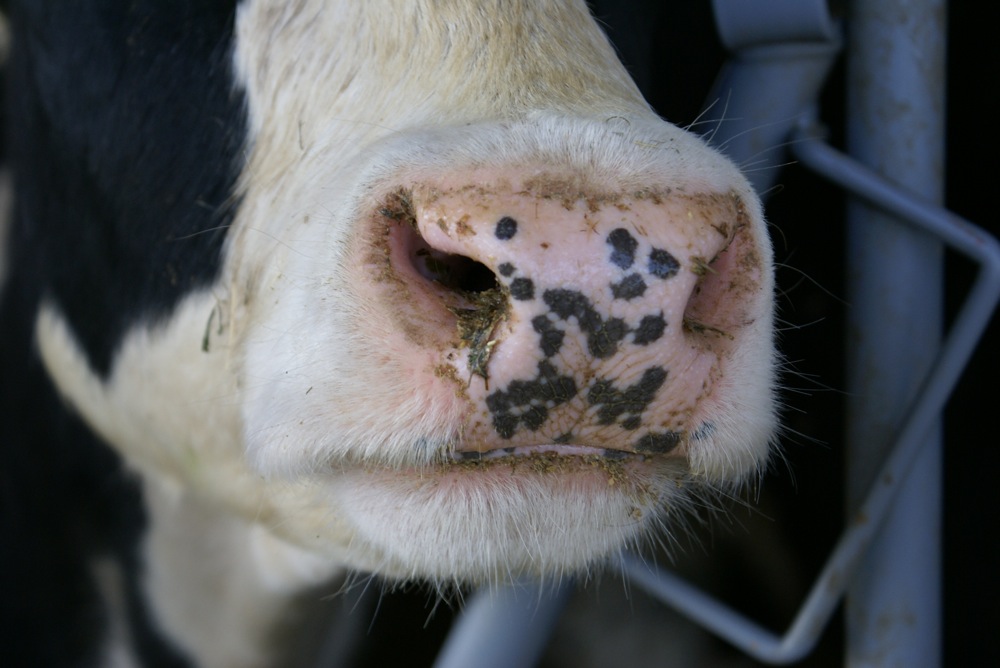 so, what did we do in our day up on the farm? we started by enjoying a little breakfast, compliments of foxy baking company, then we watched kenny in the cheesemaking process on a batch of cheddar cheese. here he is working on the cheese while it's still in the curd stage.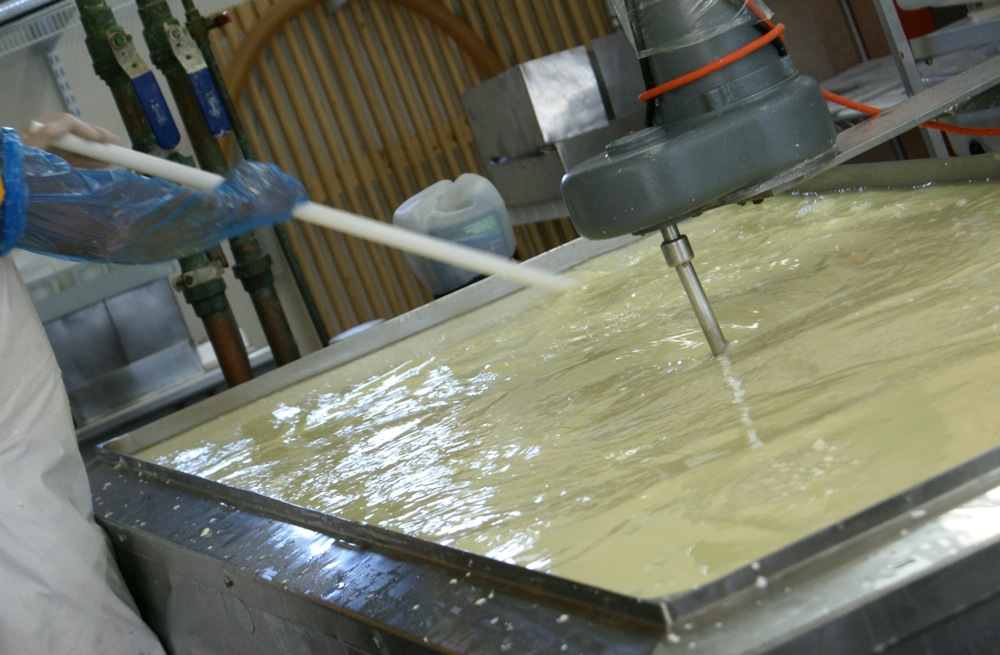 i liked his boots.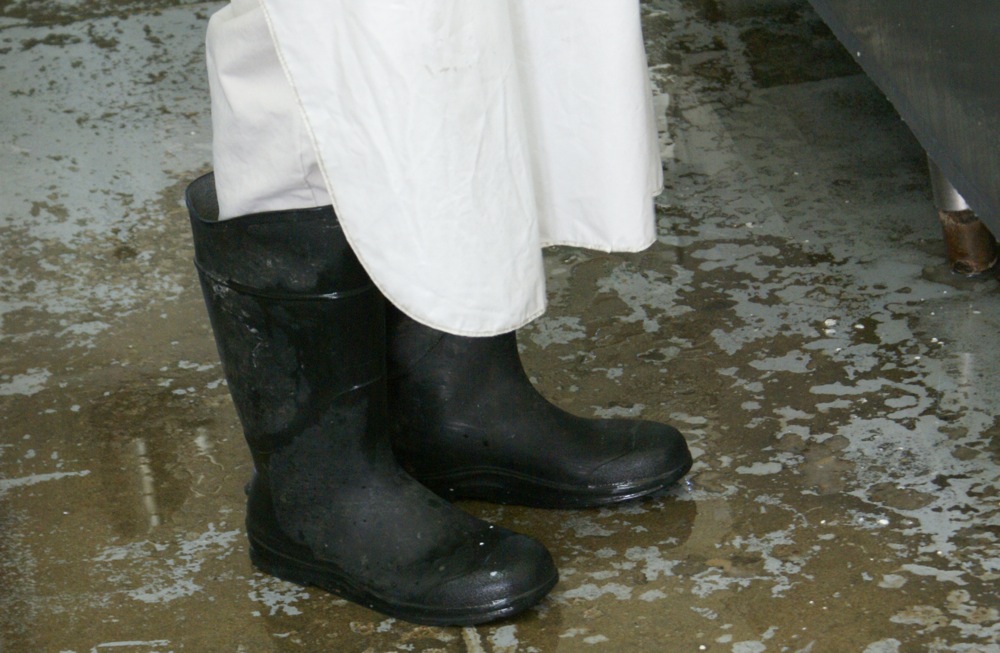 we saw tons of cheese, from bleu cheese made the day before:
to various cheeses further along in the aging process: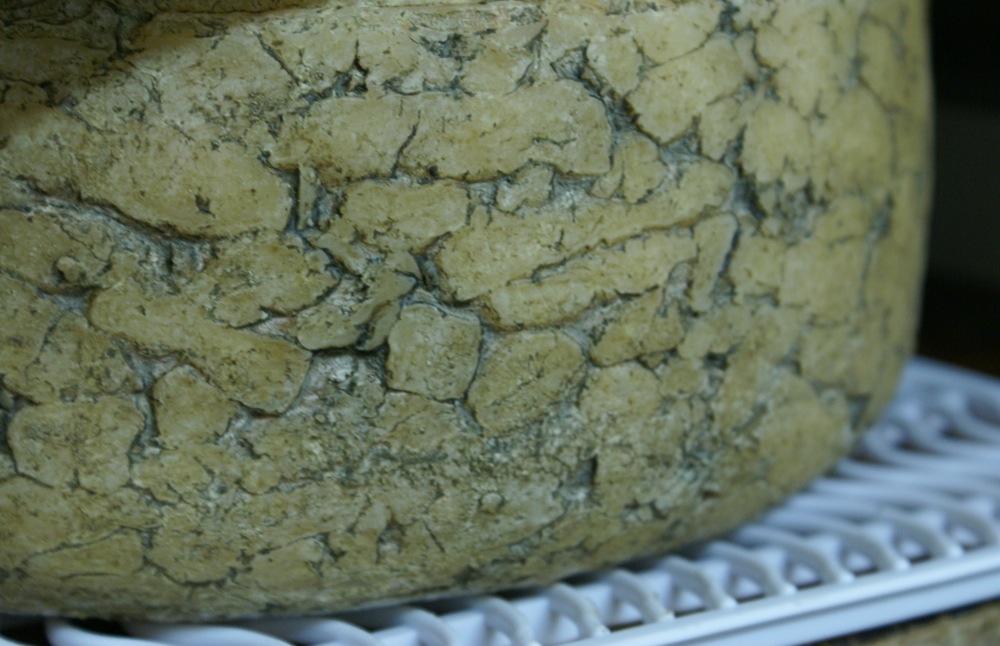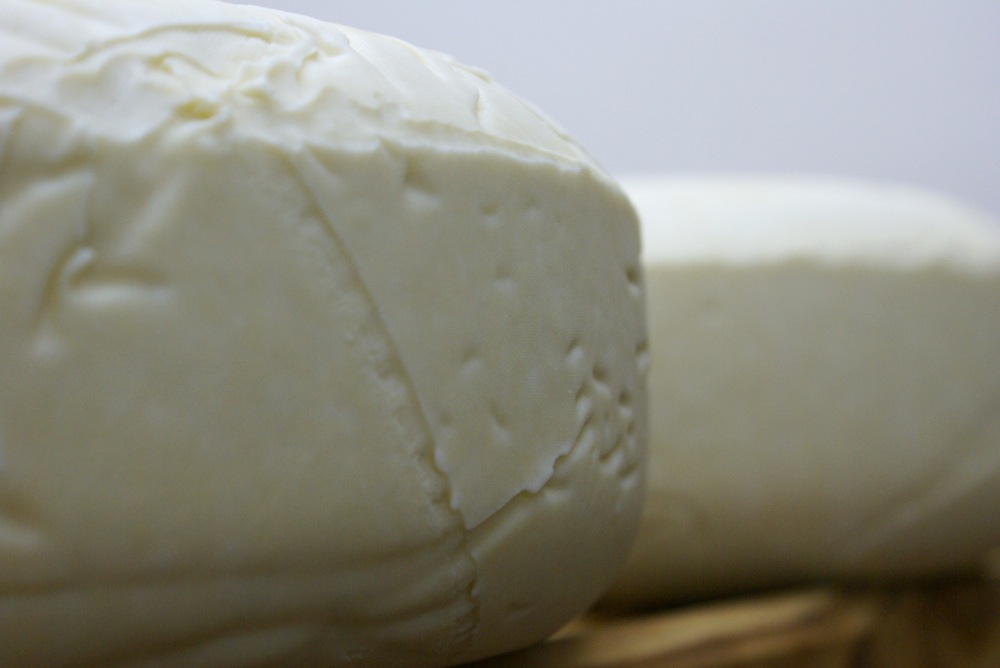 we then toured the rest of the farm, meeting cows, a lot of cows. the fresh milk from the cows is piped directly into the cheese-making facility, literally making for the freshest cheese you can imagine. we also met baby calves born anywhere from a day ago to a few weeks ago. as you can imagine there were a lot of oohs + aahs + aaws during that part of the tour. oh, + our tour guide? meet cheddar, the aptly-named head dog around these parts: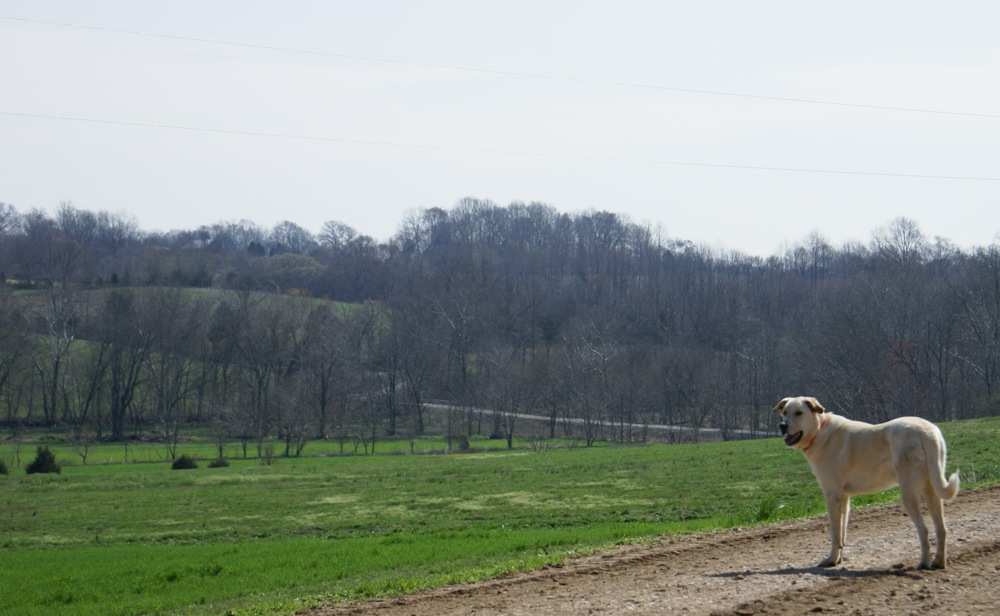 after our gorgeous tour of the farm, we settled in to sample, oh, about a dozen varieties of kenny's cheese – kentucky rose, bleu gouda, brie, norwood, + kentucky bleu, just to name a few. my goodness, were they delicious. i had to resist the urge to stuff myself full of cheese, knowing that we still had a big lunch ahead (more on that below!)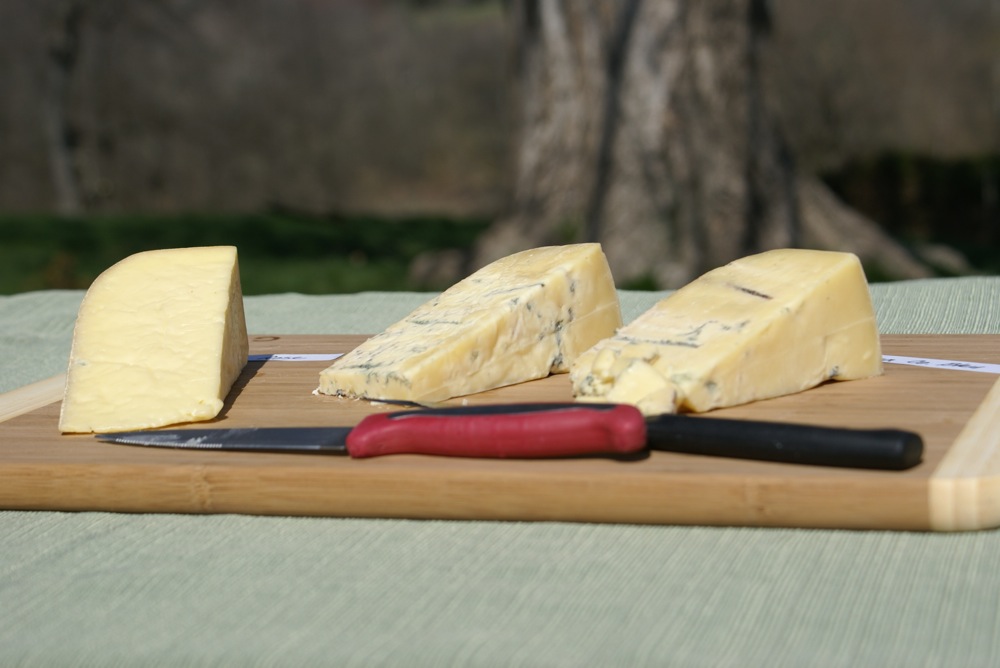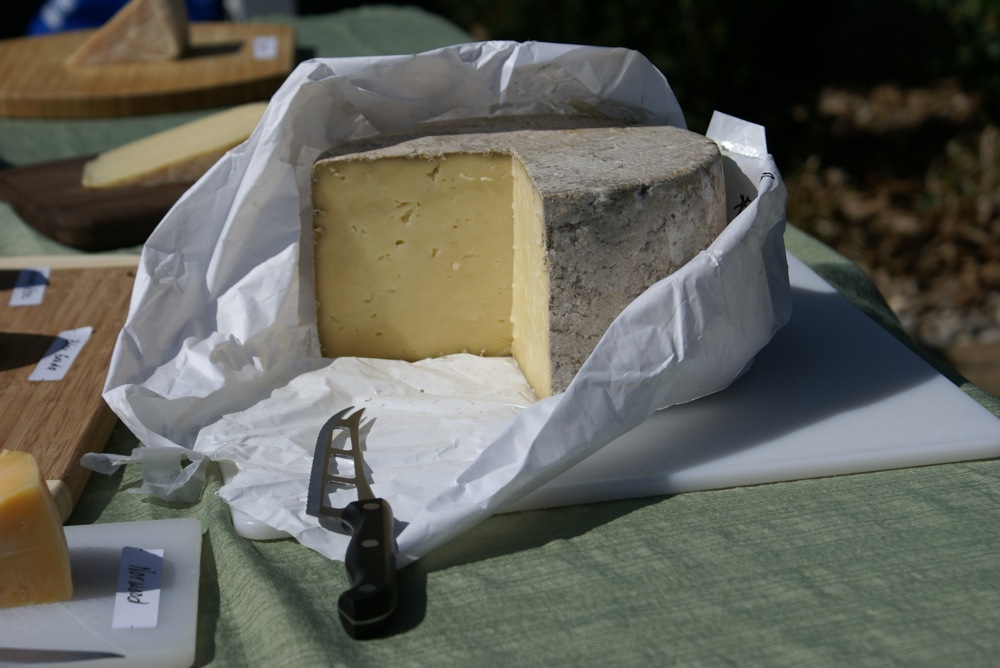 at this point, my hands were occupied with cheese, so i put my camera down. however, we still had one more big activity – we were treated to a three-course lunch, courtesy of riffs, nashville's newest food truck. the food? was absolutely amazing. you have to check out these guys – they'll be opening up their truck come this may!
what did they serve us, you ask?
first course: panzanella salad with cornbread croutons, watercress, bacon vinaigrette + bleu gouda
second course: pork croustade with brie with pear chutney + a salted cod cake with cheddar grits + habanero aioli
third course: savory bread pudding with fire-roasted tomato jam, feating havarti cranberry cheese
delicious-sounding, isn't it?
all in all, it was a wonderful field trip with my awesome fellow food bloggers. thank you to kenny's farmhouse cheese, foxy baking company, + riffs food truck for treating us to such a lovely day! if you're looking to get your hands on some kenny's cheese, try the turnip truck or the nashville farmer's market!