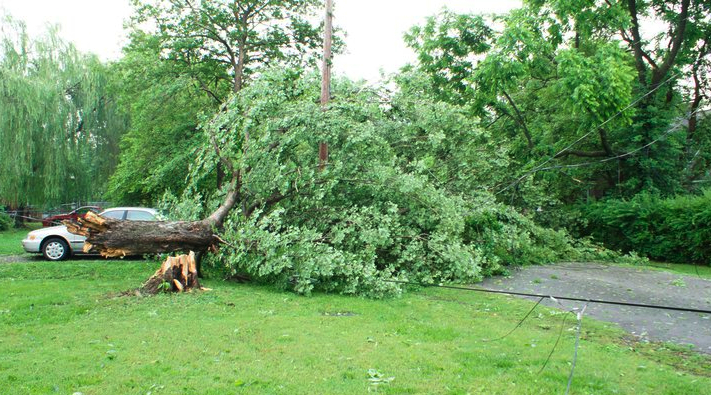 apologies for not blogging this week, but nashville was hit by crazy storms the other day. we're all fine, although the giant maple tree in our front yard was struck by lighting, cracking it in half + bringing down all sorts of power + cable lines with it (pictured above). that means no power, no internet, no tv. yikes!
we're still without power, which was making for an awfully hot + uncomfortable day. so, skylar + i hopped in the car + checked into a pet-friendly hotel. she took her first elevator ride, enjoyed some strolls around the property + (of course) won over the hearts of the hotel employees.
hopefully power will be restored this afternoon so we can sleep in our own house tonight. send some good vibes (+ preferably, a handy power-fixer guy) our way!