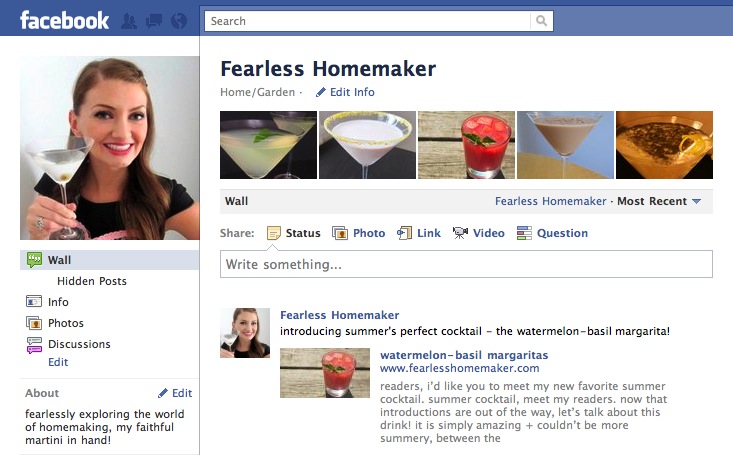 well, a little more than eight months after i started this blog, i've finally made a facebook page for it! thank you to everyone who suggested it + apologies that it took a little time to get it up + running!
in addition to announcing new blog posts there, i'll also be doing polls about what you want to see on the blog + what i should make next, spreading the word about cool local + national events, + generally just chatting. hands-down, the greatest thing to come out of blogging has been the connections i've made with my readers + other bloggers. i'm really excited, because i know this page will provide another way for me to be able to connect with my fabulous readers!
so, if you want to stay in touch on facebook, hop on over to the fearless homemaker page + 'like' it! for those of you who have twitter, just a reminder, you can also find me there at @amy_donovan.