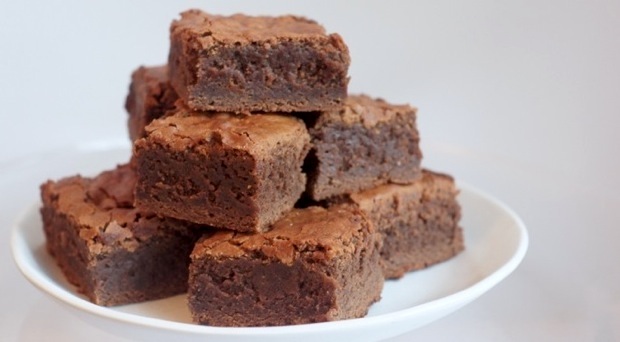 as some of you may have seen on my facebook page, i had a superbly fun time last sunday. friends came over (including fellow food blogger vivek) + we spent hours cooking, baking, cocktailing + watching football. it was an absolutely wonderful time, + the food was simply amazing!
we started with a tomato-pancetta-thyme butter served with toasted baguette slices (on the blog soon), then had slow-grilled spareribs with vivek's amazing dry rub, my beef + three-bean chili, cheddar + chive biscuits (based on these) with vivek's homemade sausage gravy, + homemade mac + cheese. PHEW! are you feeling full yet?
for dessert, we had these fabulous chocolate liqueur brownies. that particular day, i used a mixture of godiva chocolate liqueur + baileys irish cream, which was lovely. however, i made 'em again last night with a mixture of godiva chocolate liqueur + raspberry liqueur, which was out-of-this-world delicious. these are super fudgy, cake-like brownies that marry the chocolate + raspberry flavors perfectly + have a wonderful texture. if you're looking for a decadent, rich, crowd-pleasing dessert, this will not let you down! happy friday, y'all – have a great weekend!
raspberry + chocolate liqueur brownies

makes about twelve brownies, adapted from the sweets life

ingredients

1 1/2 cups flour
1/2 tsp baking powder
1/2 tsp salt
2/3 cup butter (10 tbsp plus 2 tsp)
3 oz. unsweetened chocolate
3 large eggs
2 cups sugar
1/3 cup liqueur plus 1 tbsp, separated
*i opted to use a mixture of half godiva chocolate liqueur + half chambord (raspberry liqueur)

directions

preheat oven to 350 degrees. butter or grease a 9" baking pan.

in a saucepan, melt the chocolate + butter over low heat until smooth + melted.

in a separate mixing bowl, beat sugar with eggs until light in color. stir in melted chocolate + mix. stir in the chocolate liqueur + raspberry liqueur.

in a separate bowl, sift together flour, baking powder, + salt. add to chocolate mixture + beat well.

pour batter into the prepared pan. bake for 30 minutes or until the top springs back when touched lightly in the center. cool pan on a wire rack. once completely cooled, brush with remaining tablespoon of liqueur. allow to set before cutting into squares + serving.

bars will keep, wrapped well, at room temperature for a few days.

print this recipe