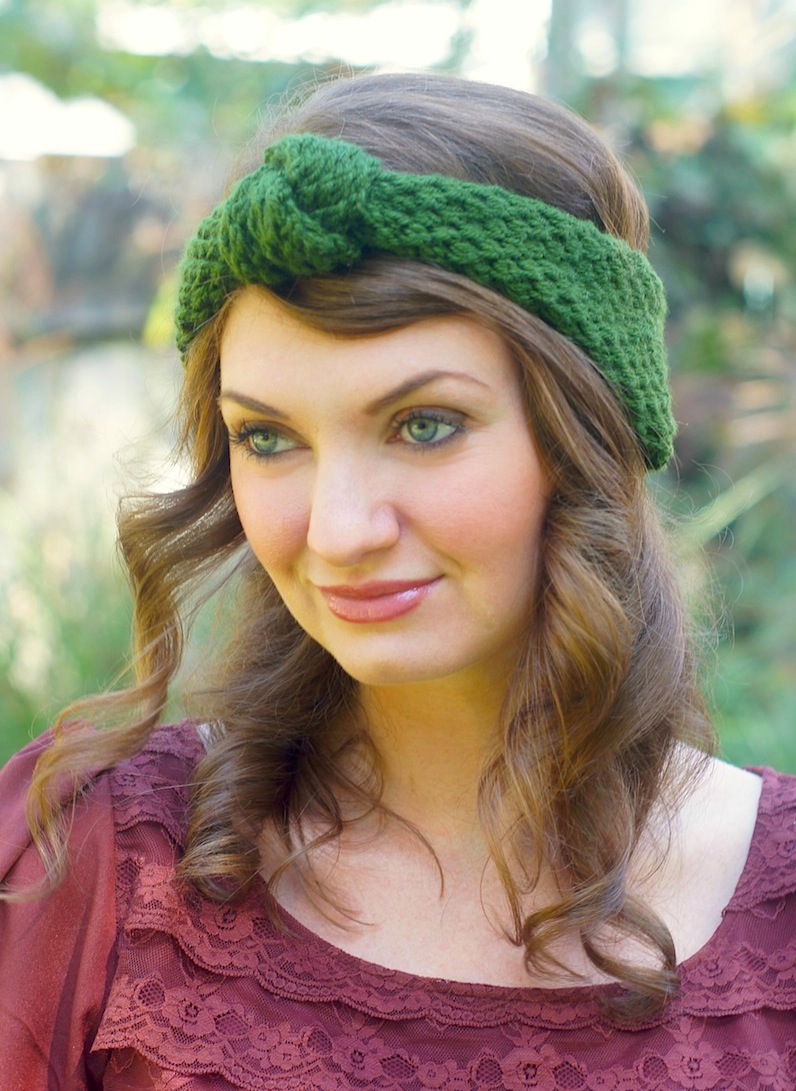 now that fall is here + the weather is getting downright chilly, i'm back into the swing of knitting! year-round, i love hair accessories — headbands, scarves made into headwraps, pretty barrettes + clips — so, i wanted to try making a knitted hair accessory. after looking through tons of pictures online, i was inspired by this sold-out ASOS knotted headband. that's the joy of knitting, though – something's sold out? no big deal, just make it yourself!
in anticipation of this project, i bought some lovely new green yarn, but since this project involved stitches that i'd never tried before, i decided to make a practice version first, using rose-colored yarn that i already had. the practice version turned out wonderful, so i was even more excited to make the final version in green. + in the end, i could not be happier with the final result – i love it!
a quick note: if you've never knitted, don't be intimidated. i taught myself to knit using only youtube videos as a guide ! it's a lot easier than you'd think + has become one of my favorite relaxing hobbies. so if you've been wanting to attempt knitting, give it a try!
thanks to my husband for taking these pictures – i'm on the other side of the camera for a change!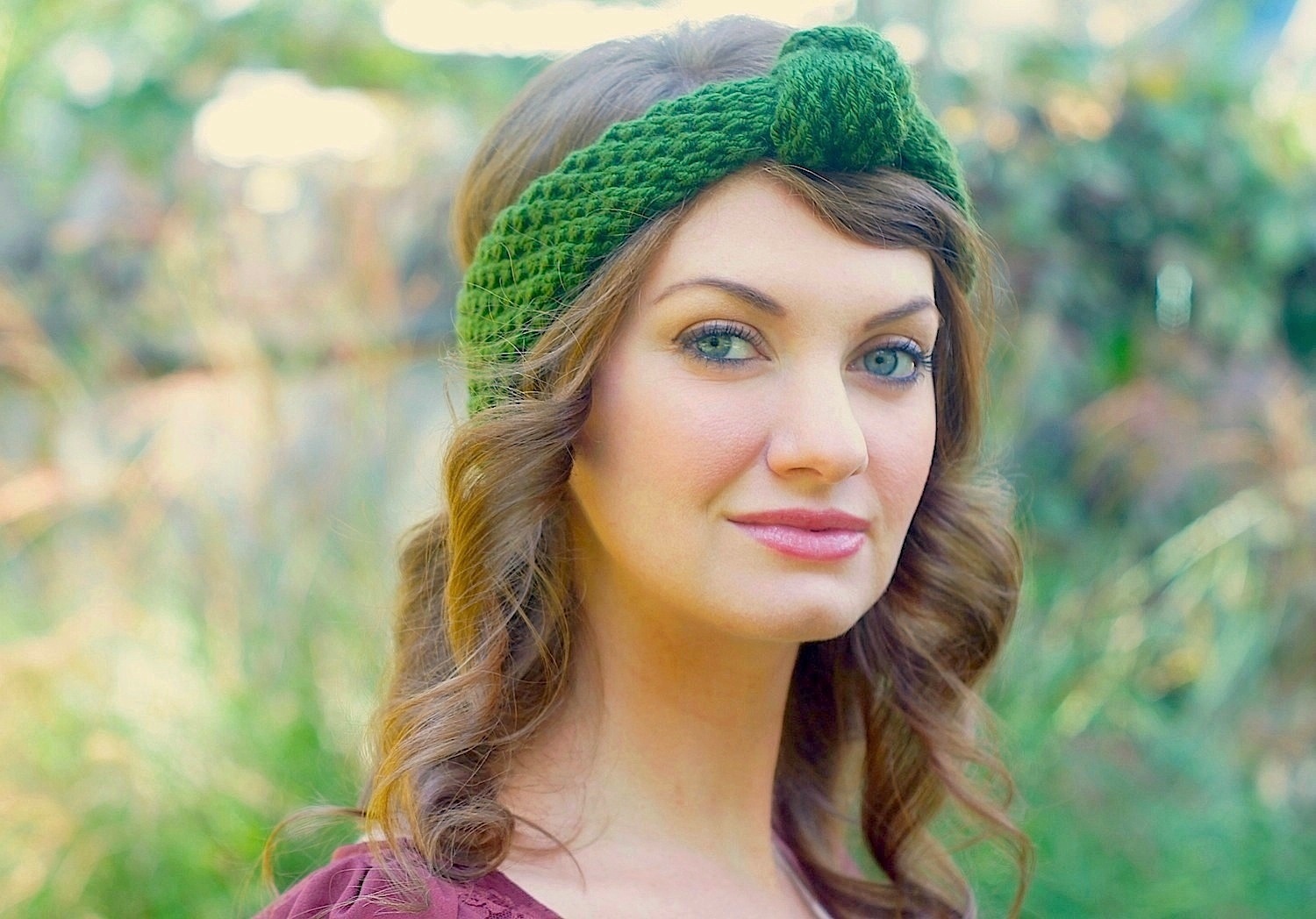 knitted vintage-inspired knot headband

inspired by because she started knitting

materials

1 ball of medium-weight worsted yarn (i used red heart soft yarn in dark leaf)
size 6 knitting needles

directions

provisional cast on 19 stitches

row 1: knit 2. then purl 1, knit 1 through the rest of the row
row 2: knit 1, knit 1 from the row below – repeat through the rest of the row
row 3: knit 1, purl 1 – repeat through the rest of the row
row 4: knit 2. then knit 1 from the row below, knit 1 – repeat through the rest of the row

repeat this 4-row pattern until headband reaches the desired length (remember that you're going to make a knot in it, so it'll have to be a few inches longer than the circumference of your head). for me, this was 42 repeats of the 4-row pattern, or a length of about 25″.

knot the headband in the middle, + before proceeding, ensure that the length is correct.

once you have reached the desired length, kichener stitch the final row with the provisional cast-on row. weave it all ends.

print this recipe