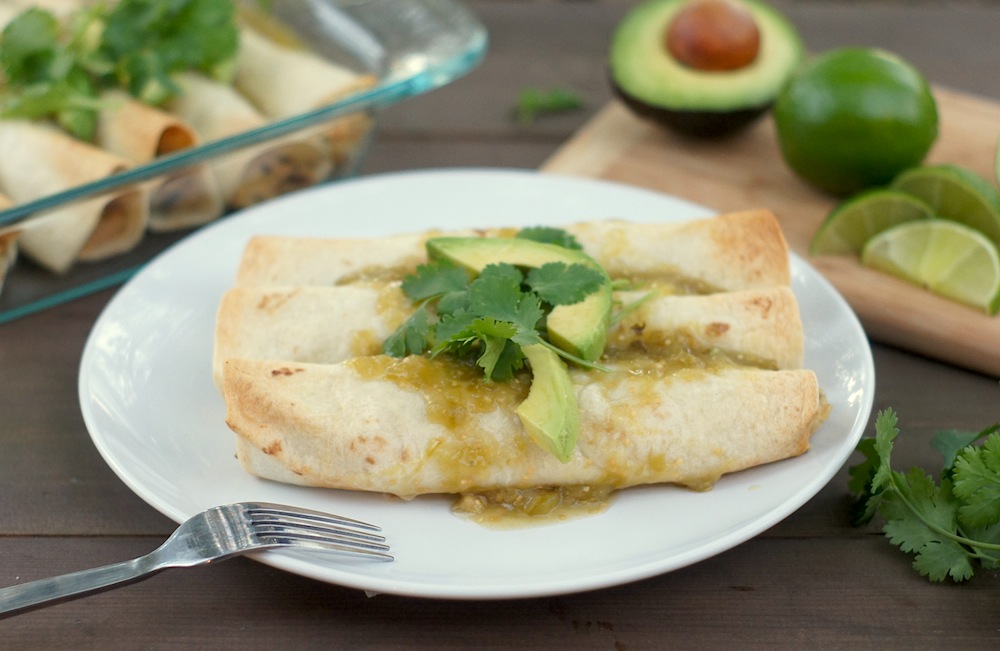 I am pretty much the #1 fan of store-bought rotisserie chickens. At least once a week (usually more often), I find myself buying one, either to just eat straight up with stuffing + vegetable, or to shred + use in all sorts of soups, stews, + casseroles. The rotisserie chicken really is a blessing to those of us who have limited time in the evenings to get dinner out on the table. So imagine my pleasure when I started looking through the latest cookbook to review (Southern Living: Quick Start Homemade), + there was a whole section devoted to my beloved rotisserie chickens! (They also have sections devoted to pasta, pastry + pizza dough, eggs, salad greens, + more).
After looking through a bunch of amazing-sounding recipes, I came across a fantastic-looking one for Chicken, Spinach + Pepper Jack Cheese Enchiladas. As some of you know, I'm a huge fan of Southwestern + Mexican food, so I knew this would be the first recipe I tried. I put the husband in charge of the baby, did a quick grocery store run, + got cookin'. And y'all, these enchiladas came together SO easy + quickly + the results were fantastic! Not only were they awesome hot out of the oven on the first night, topped with tomatillo salsa, cilantro + avocado, but they made for scrumptious lunch leftovers for the next few days.
If you're like me – someone who loves to get a homemade dinner out on the table most nights, but needs it to be quick, budget-friendly, + healthy – you've got to check out this cookbook. It is full of some seriously easy + delicious recipes, + I know I'll be trying lots more of them ASAP!
For the full recipe, hope over to Cooks + Books + Recipes, where I'm guest posting today!