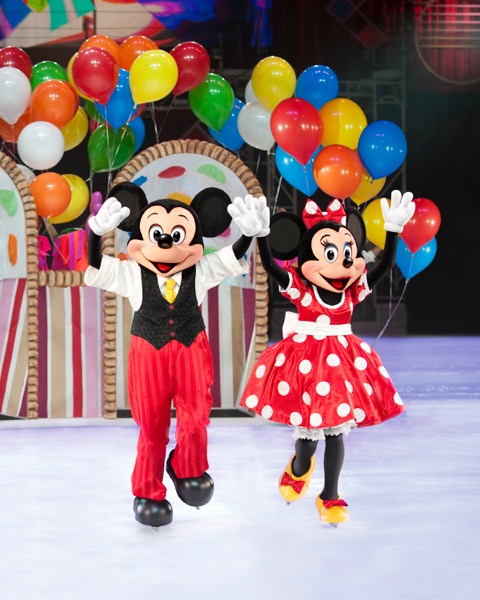 You may remember that, a few weeks ago, I hosted a giveaway for Disney On Ice presents Let's Celebrate! in Nashville. We had the pleasure of attending a performance ourselves this weekend, and I wanted to share my experience. While I was excited to attend myself (because I grew up loving movies like Aladdin, The Little Mermaid, and Beauty and the Beast), I was most excited about the idea of taking our 2-year-old daughter. She had never seen ice skaters before, nor had she been to a big performance like this before, so we were really eager to see her reaction.
She and I had picked up the tickets from the box office together a few weeks ago, and in true toddler fashion, one of the things she was most excited about was handing her ticket over to the ticket-taker. =) Here she is, with her dad/my husband, getting ready to go!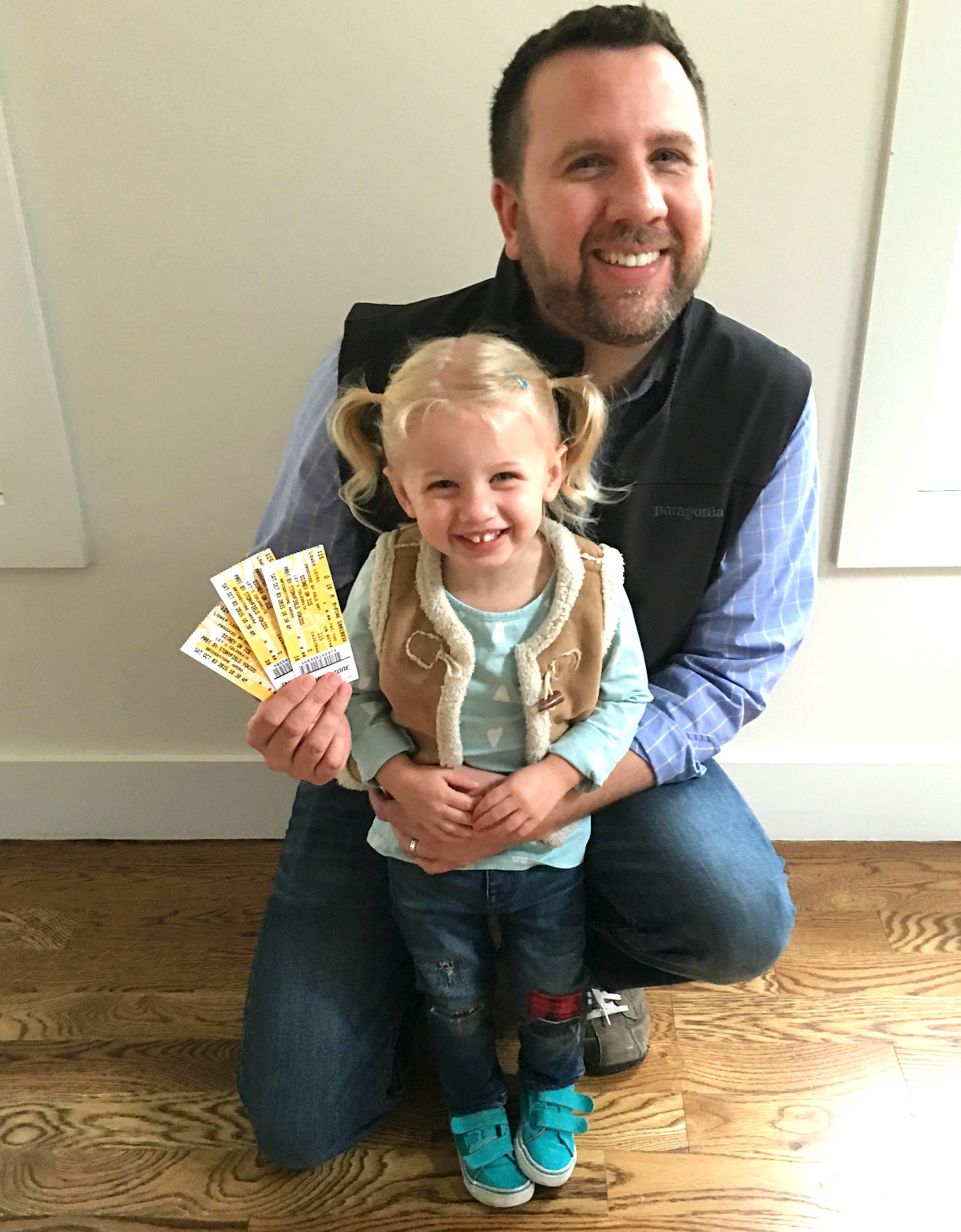 Once we got to the performance arena, there was a lot to see. Toys, merchandise, snacks, costumes, characters and lots of people. I wasn't quite sure how she would react to so much stuff, but she was cool, calm, and happy. Off to a good start, and ready to watch the show!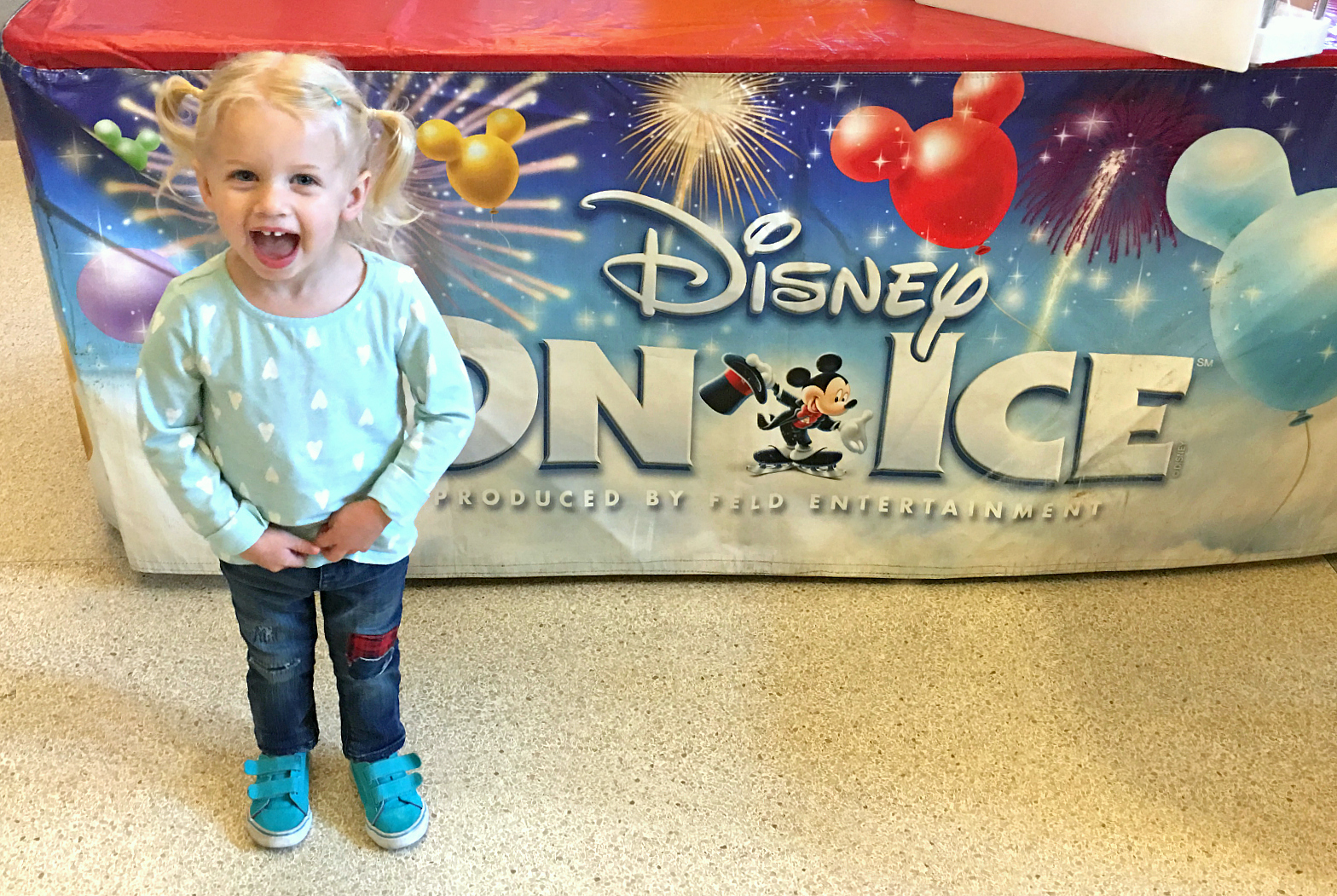 The performance itself was pretty darn flawless. It started exactly on time, which, with little kids, is a must. The show was engaging, entertaining, and mesmerizing to little ones. Instead of one lengthy show, it's segmented into a series of shorter mini-performances, which works great in keeping kids' attention. My personal favorite was a Fantasia-based performance (below), with a magical Mickey Mouse leading a rink-full of life-size, glow-in-the-dark "brooms" through a fantastic dance routine.
Another favorite was a Jack Skellington/Halloween-based performance, which our daughter adored! I thought it would be a bit too scary for her, as it was literally and figuratively "darker," but she loved it. We've been talking a lot about Halloween-related things lately (pumpkins! spiderwebs! ghosts! skeletons!), and she was tickled to see and identify those things in the show.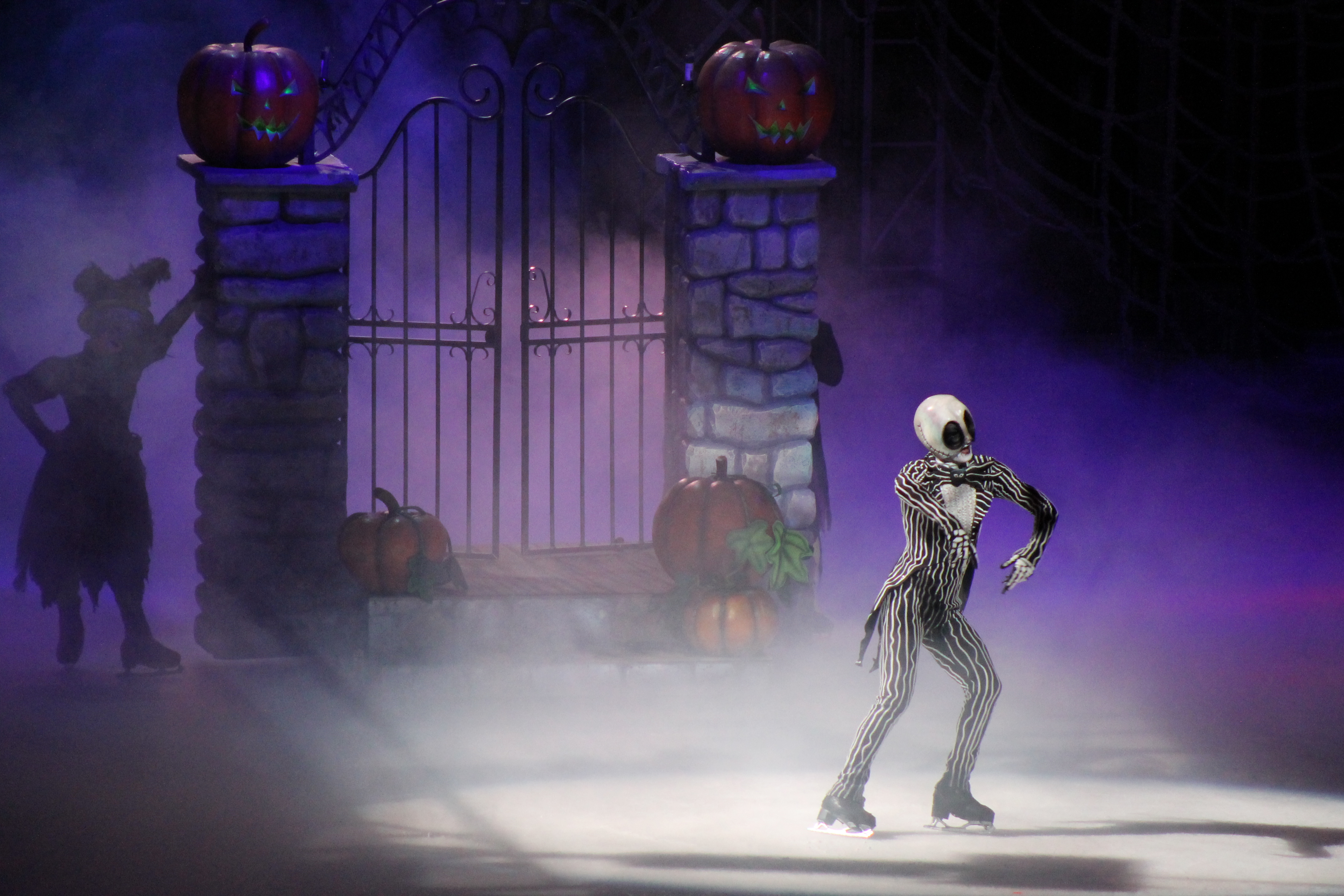 Overall, we had an excellent time! We went to the 10:30 AM performance, which worked beautifully in keeping with the toddler's normal meal / nap schedule. After we had gotten home, had lunch, and I was rocking her for a minute before her nap, she said, "I had lots of fun at the ice skaters 'formance, mama. Mickey Mouse was my favorite." A great way to spend a Saturday morning indeed.