while much of our surprise wedding was non-traditional, there were a few traditions that we wanted to follow, one of which was for the bride (me!) to have 'something old, something new, something borrowed, something blue.' here are the details on what filled the role for each of those on our wedding day.
something old: my mother gave me a beautiful vintage handkerchief that was given to her on her wedding day by her mother, over 35 years ago. i tucked it into the inside of my gown when i made the switch from cocktail dress to wedding dress, + it remained snugly in there 'til the end of the night. some day, i can give it to my daughter on her wedding day!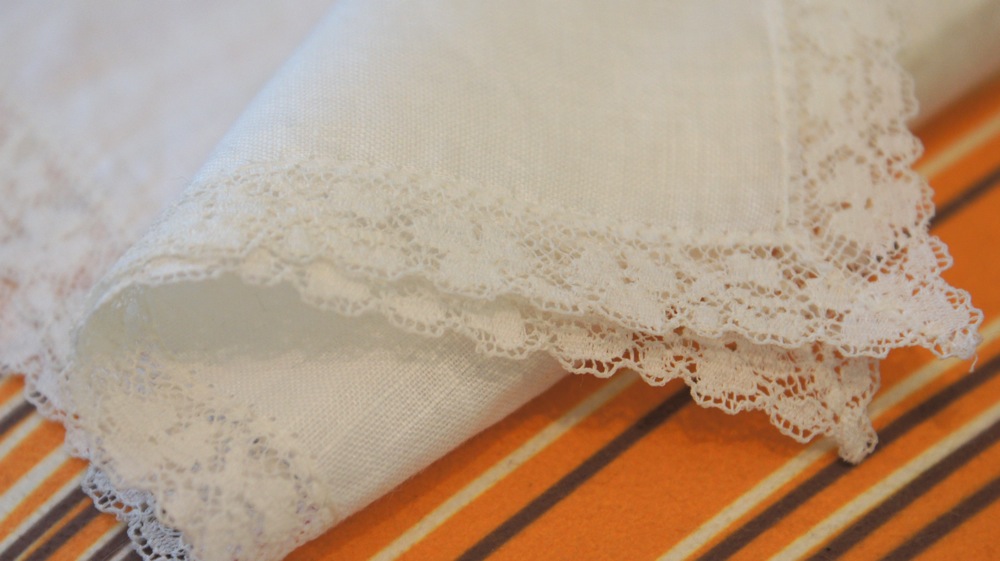 something new: my wedding gown, of course! (also, lots of you are asking to see professional pics – it'll be a few weeks until those are edited + ready, + i'll post them here as soon as i have 'em!)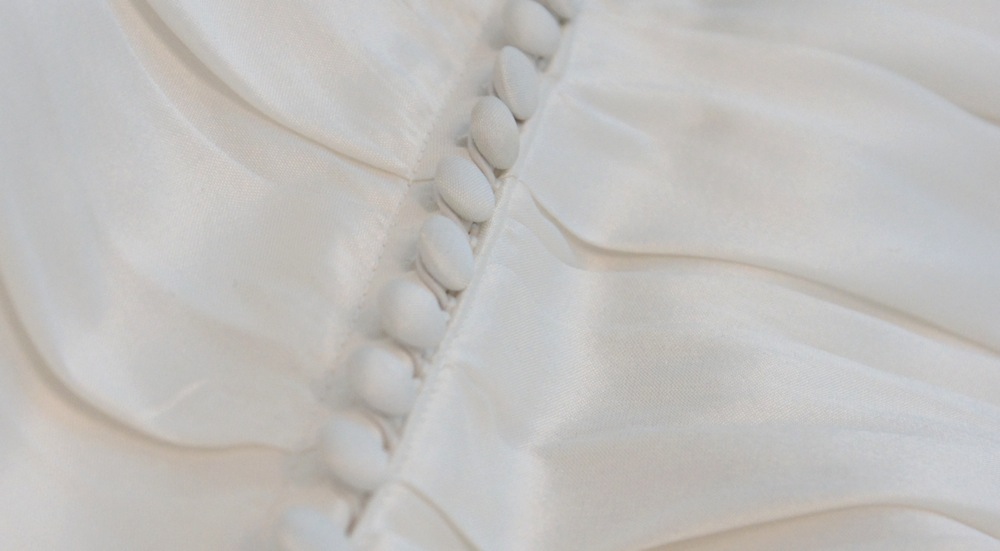 something borrowed: one of my dearest girlfriends, mollie, came through on this one, although she thought she was lending it to me for our private ceremony on monday. she + i met in college at vanderbilt about 10 years ago, so she gave me a lovely little vanderbilt charm, which tabitha cleverly pinned under one of the bustles on my gown minutes before the surprise ceremony.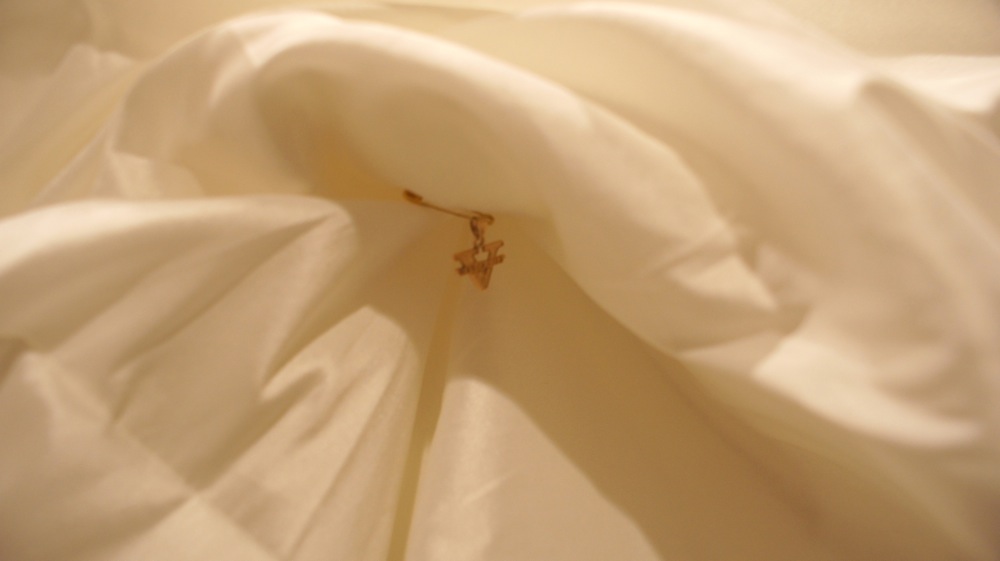 something blue: um, under my gown, i wore baby blue underwear emblazoned with 'i do' written in rhinestones. admittedly, this is strange + very unlike me, but i figured there's only one day in your life that you can wear undies with 'i do' written on them in crystals, so why not?!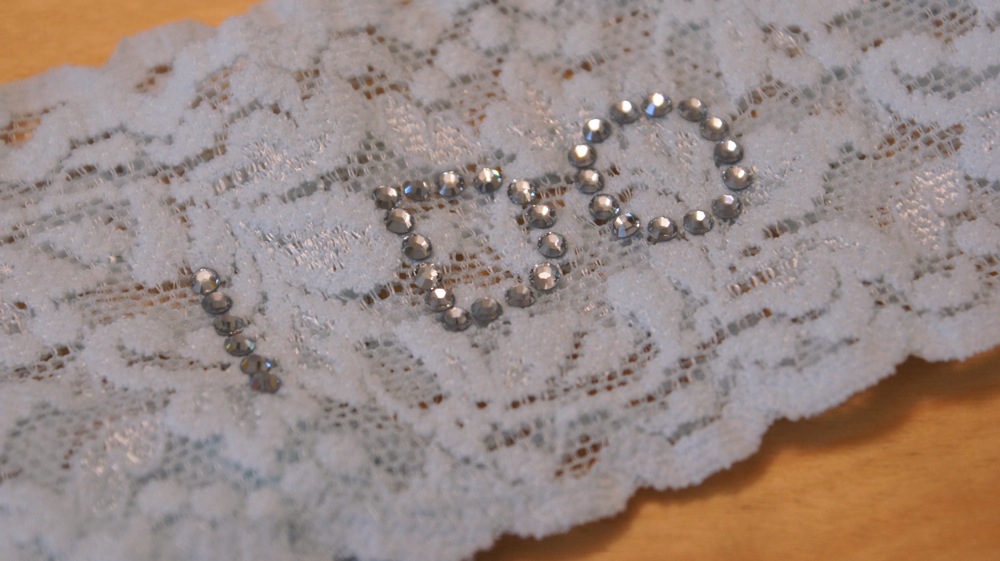 so that's it! that's how i put my own little spin on the 'something old, something new…' tradition. a special thanks goes out to my mom + mollie for their generous offerings, + especially to my wonderful husband, who insisted that i fulfill this tradition. even though i initially shrugged it off as unimportant, he said that it would be a nice source of memories that i'd appreciate later on. + guess what? he was right!
also, for those who are looking for a quick peek of the dress before the professional pics are ready, here is a pic that honey took of me at the end of the night. we had arrived to our gorgeous room at the hutton hotel, i had taken off my shoes + hair accessory, + we were getting to pop open a bottle of champagne as husband + wife. a pretty amazing moment indeed!