about the fearless homemaker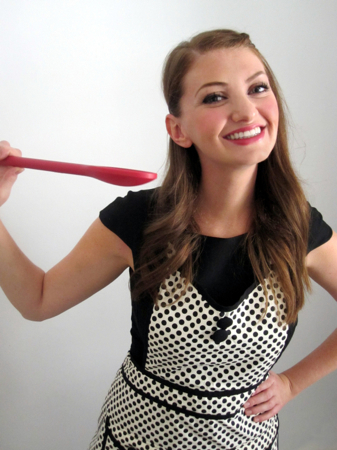 welcome to fearless homemaker!  i'm amy,  + this blog chronicles my journey navigating the world of homemaking – cooking, baking, crafting, hosting parties, + cocktailing.
i'm not a professional chef, baker, or crafter.  i'm self-taught, which means that there are plenty of mishaps + mistakes along the way. my culinary adventures have proved especially interesting as i was a vegetarian for seven years, until i finally succumbed to the cruel temptation that is bacon.
i was raised in boston + moved to tennessee to attend vanderbilt university, where i got my bachelor's degree in spanish + art history.  i was so charmed by the south + this amazing city that once i graduated, i made nashville my permanent home.
since then, i have received my master's in positive psychology from the university of pennsylvania + found an amazing job – as a coordinator for cultural care au pair, the country's largest au pair program.  i am passionate about cultural exchange + work with the american host families + their international au pairs to ensure a positive experience for everyone.
when i'm not working on my homemaker skills, i love spending time with friends, family + my wonderful husband (who i married in a surprise wedding), strolling with the world's greatest dog, practicing yoga, shopping at boutique stores + local shops, + relaxing on a nice outdoor patio.  i try to get the most enjoyment out of every day.
i hope you enjoy following my adventures as much as i enjoy living them. feel free to email me at amy@fearlesshomemaker.com with questions or comments. cheers!