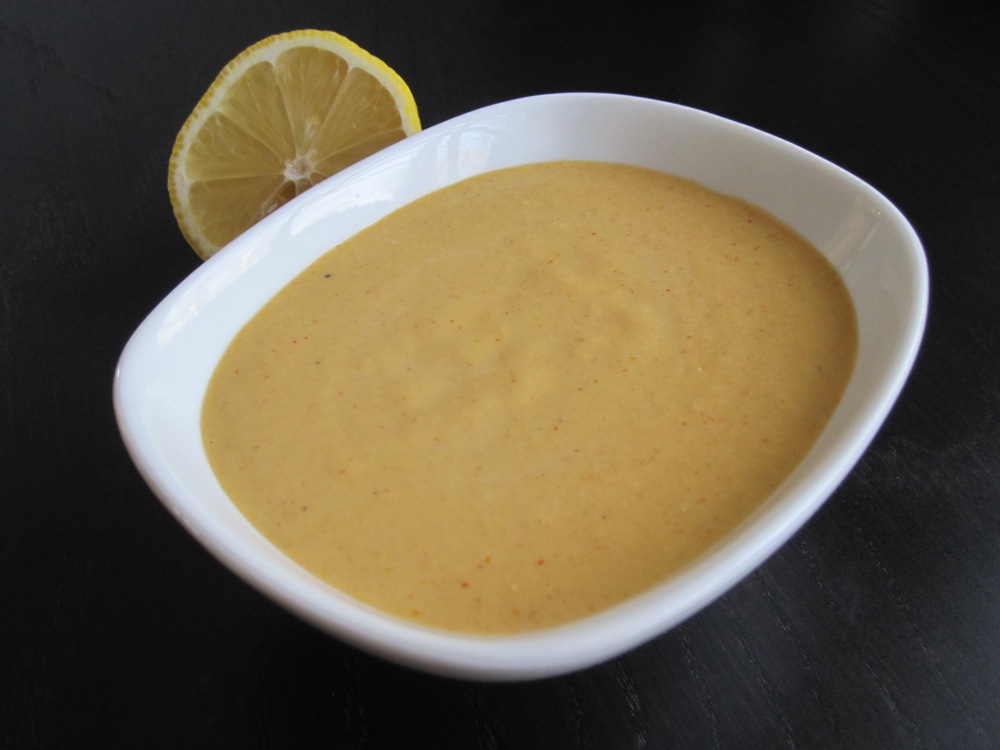 one of my favorite restaurants in the nashville area is south street, with its southern urban cuisine, open-air layout, + laid-back feel. on the menu is one of the most delicious smoked chickens that i have ever eaten (+ i've tried a lot, so you can trust me) served with scrumptious housemade cajun remoulade.
you may remember that monday was honey's birthday, + for his birthday dinner, his parents awesomely granted his meal request + loaded chicken + pork shoulder into the smoker. i knew that this was a great excuse to try my hand at recreating south street's remoulade, so that's just what i did.
it turned out wonderfully – surprisingly similar to the original, full of complex cajun flavor + a perfect accompaniment to the chicken. everyone seemed to love it, + the only change suggested was to make it even spicier next time, which you could easily do by adding additional cayenne pepper or hot sauce. i will absolutely be making this again next time we need a tangy, delicious companion for chicken.
tangy cajun remoulade

makes about two cups, adapted from emeril lagasse

ingredients

1/4 cup fresh lemon juice
3/4 cup vegetable oil
1/2 cup chopped onions
1/2 cup chopped green onions, green parts only
2 tablespoons chopped garlic
2 tablespoons prepared horseradish
3 tablespoons creole or whole-grain mustard
3 tablespoons prepared yellow mustard
4 tablespoons ketchup
3 tablespoons chopped fresh parsley
1 teaspoon salt
1 teaspoon cayenne
1/8 teaspoon freshly ground black pepper

directions

combine all ingredients in a food processor or blender + blend for 30 seconds to a minute, until well mixed. use immediately or store – this will keep for about a week in an airtight container.

print this recipe