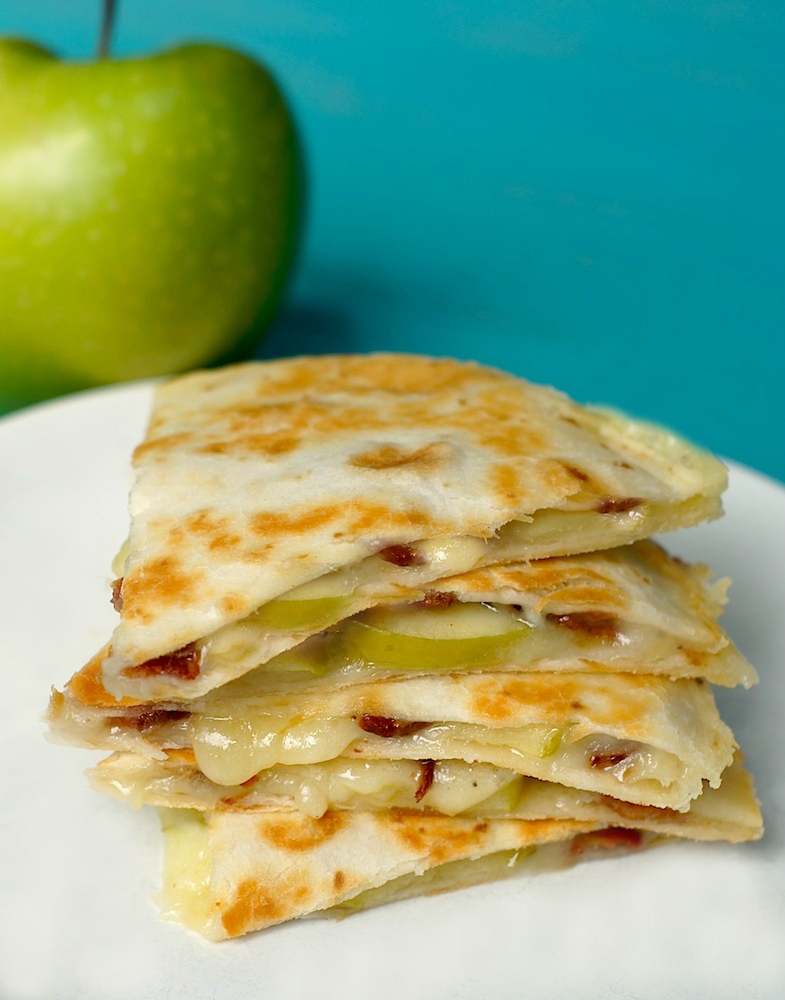 hi friends, i'm so excited to be guest posting at Baked By Rachel today! apples are one of my favorite fall flavors, so when rachel offered me the chance to create a new apple recipe for her An Apple A Day series? i jumped on the chance. initially, i planned to make something sweet, but then i remembered eating apples + cheddar together on a cheese plate in the past, + came up with a twist on that – these apple, cheddar + bacon quesadillas.
while the flavors + ingredients are simple, they all work wonderfully together. the sweet, slightly tart apples, the creamy, rich cheese + the salty, meaty bacon all combine fabulously! and the best part? these are super easy + quick to make, coming together in less than 15 minutes from start to finish, so they'd make a great speedy weeknight dinner or after-school snack.
first, you get your ingredients prepped. see how pretty apples, bacon + cheddar look together?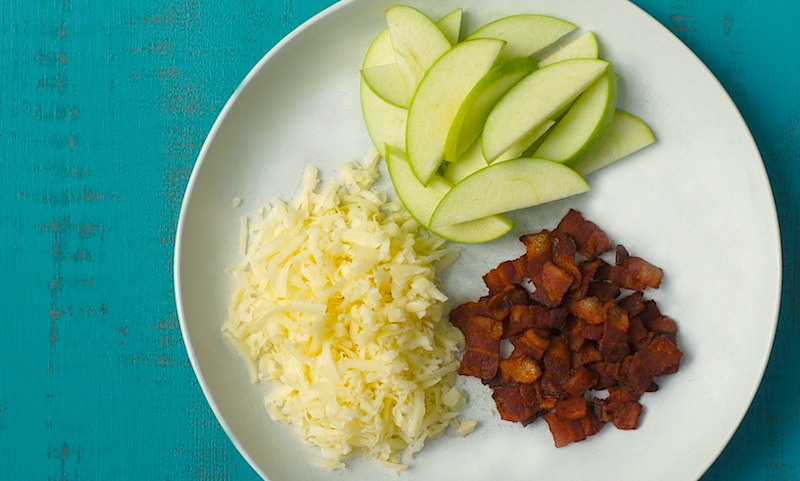 then, you start making your quesadilla. lay 1 tortilla in your heated + lightly-oiled pan, stack on your cheese, apple slices + bacon. top with a little salt + pepper, another tortilla, + heat for just a few minutes on each side, until the tortillas are lightly browned + the cheese is ooey gooey + delicious. here's what it looked like before adding on the top flour tortilla, so you can get a sense of it.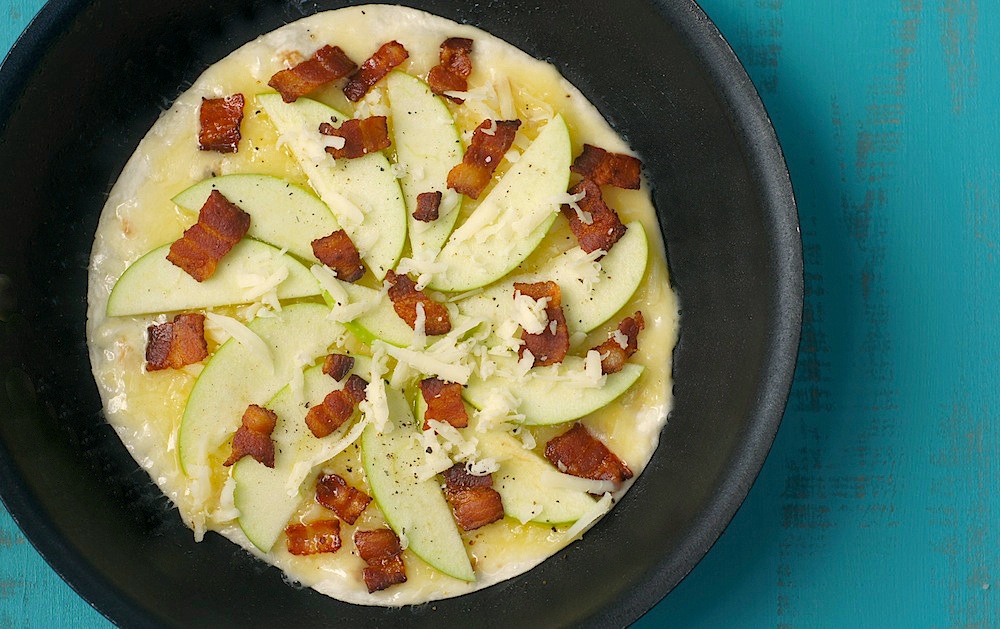 there you have it! a quick, easy + absolutely delicious snack, appetizer, or light meal.
this recipe is also linked up at foodie friends friday!
apple, cheddar + bacon quesadillas

serves 1 as a meal, or 2 as a snack, a fearless homemaker original!

ingredients

2 flour tortillas (can substitute whole wheat, if you prefer) – I used Mission medium flour tortillas
1 cup cheddar cheese, grated
1/2 apple, thinly sliced
2 strips of bacon, chopped, cooked + drained

directions

heat a large saute pan over medium heat. spray lightly with non-stick spray.

create your tortilla – start with 1 flour tortilla, then the cheddar cheese, apple slices, + bacon. top with salt + pepper to taste.

add one more tortilla on top, + heat for 3-4 minutes a side, flipping once, either tortillas are golden brown + cheese has completely melted. move to a cutting board, allow to cool for a minute, then cut into triangles + enjoy!

print this recipe